USARL playoffs battle in the NORTH Conference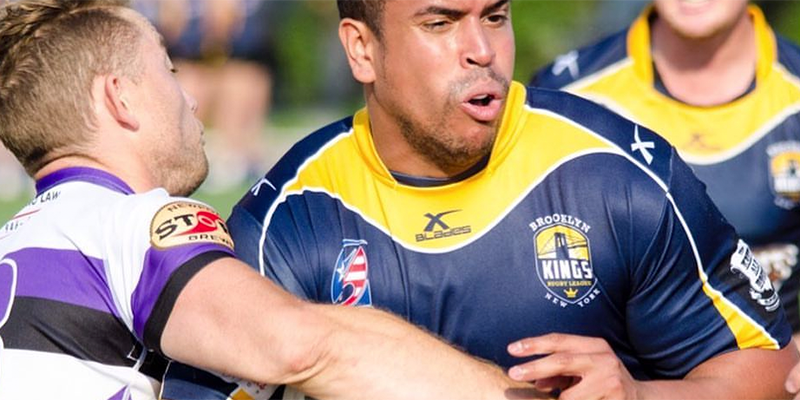 Season VII, USARL will see a new champion crowned for the first time. Both North and South Conferences have witnessed the most competitive season to date and many players vying for national representation honors. Congratulations go to both New York Knights and Atlanta Rhinos both undefeated going into the playoffs. Brooklyn Kings, Northern Virginia Eagles, White Plains Wombats and Tampa Mayhem are also in contention for the USARL Championship Final on August 26.
In the North Conference, the highly fancied New York Knights, who boast the best record in the league (8-0), will go up against the fourth placed Northern Virginia (NOVA) Eagles (4-4) in one semifinal. The game kicks off at Pier 40 at 2pm.
In the other North Conference semi, the second placed Brooklyn Kings (6-2) will lock horns with the White Plains Wombats (5-3), a team in just its second season in the USARL, and which finished third in the standings. Tomorrow 2 PM, Bushwick Inlet Park, New York, NY 
Those games are set down for this Saturday, August 5 with the Knights and Kings favored to set up an all-New York showdown for the North Conference championship game with the winner of that one moving on to challenge for the USARL title.
Conversely in the South Conference, the Central Florida Warriors (1-5) founded in 2014, have made another appearance in the playoffs, but were up against it by having to face off against the first placed Atlanta Rhinos (5-0-1) on the road in the first round.
As you might expect, the Rhinos fed off their home crowd's enthusiasm in the Peach State and were too good, winning 58-10 to book their place in the South Conference championship game.
Elsewhere, the Tampa Bay Mayhem (3-2-1), who finished second in the standings, dispatched the Jacksonville Axemen (2-4) in a high-scoring match 42-24 in their first-round contest and will square off against the Rhinos in the South Conference title game.
Both conference championship games are scheduled for Saturday, August 12.