USA Hawks face Canada Wolverines in Philadelphia Sept 20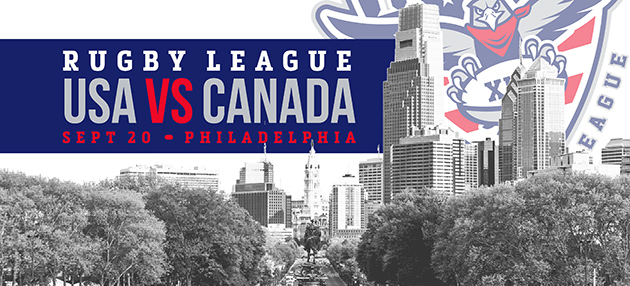 Both games will be played at the Philadelphia Fight's home ground, A. A. Garthwaite Stadium,  Conshohocken, PA on September 20 and October 18. The test matches against Canada will allow the USA Hawks to gain team cohesion while providing emerging players exposure and better competition in the game of Rugby League and test their skills leading into the Rugby League World Cup Qualifiers - Americas against Canada and Jamaica in Jacksonville, FL starting Dec 4.
The Hawks selection process was implemented by USARL Chairman and Director of Coaching, Peter Illfield and was designed to increase both participation and a competitive spirit to players competing for national team selection.
A pre-select squad of 35 players was chosen from those participating in the USARL National Competition in addition to those participating in regional combines. The combines, supervised by Illfield, were conducted in the South East, Mid-Atlantic and North Eastern regions. From these combines a North Conference and a South Conference team was selected with players going head-to-head in the curtain-raiser ahead of the USARL Championship final between the Boston 13s and the Atlanta Rhinos last weekend.
The two test matches against Canada, plus the final match of the Qualifiers between USA and Canada, will be part of 3 game series for the Colonial Cup continuing the tradition between these two countries dating back to 2010. Last year Canada won its first Colonial Cup defeating USA, 52 - 14.

Hawks - USA National Team Announced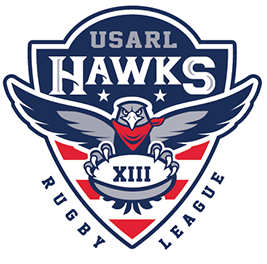 The following players have been selected for the first test match USA vs Canada, 1.00pm Sunday, September 20, 2015, A.A.Garthwaite Stadium, Conshohocken (Philadelphia), PA. The selected players are from eight clubs across the USARL competition with most players representing the USA for the first time.
01 - Kenny Britt (Warriors)
02 - Rodrigus Ceasar (Warriors)
03 - Ryan Burroughs (NOVA)
04 - Taylor Alley (Warriors)
05 - David Aguilar - Wing (Axemen)
06 - Rich Henson (Fight)
07 - Matt Walsh (Wildcats)
08 - Andrew Kneisly (Fight)
09 - Gareth Walker (Warriors)
10 - Marcos Flegmann (Boston)
11 - Jonathon Purnell (Axemen)
12 - Casey Clark (Fight)
13 - Kevin Wiggins (Black Foxes)
14 - Nick Newlin (Rhinos)
15 - Terrance Williams (Rhinos)
16 - Curtis Goddard (Boston)
17 - Abe Cohen (Knights)
Players selected but withdrew due to injury or availability, are;
Michael Garvey (Fight)
Jared Frymoyer - (Fight)
Urban Iyo (Boston)
USARL Director of Coaching, Peter Illfield, was quick to point out the selection of the new look USA National Team and combination of players, "This is a great honor, not just for those selected, but for every player who took part in the combines. It's the first known Rugby League team from the USA that has been subject to a selection process, of which each player participated in, from which the best available players have been chosen."
Brian McDermott will be travelling to the USA in December to take over as Head Coach for the duration of the Rugby League World Cup Qualifiers - Americas. However, Peter Illfield will be the National Head Coach for any and all international games up until that time. Illfield will be using the Colonial Cup as an opportunity to implement McDermott's strategy and philosophy in preparation for his arrival.
USARL Hawks vs Canada Wolverines
Sunday 1pm, September 20
A.A.Garthwaite Stadium
Conshohocken (Philadelphia), PA.
To learn more about the USARL, please LIKE us on facebook.com/usarl