Tampa's Zulu Ready for Emerging Nations World Championship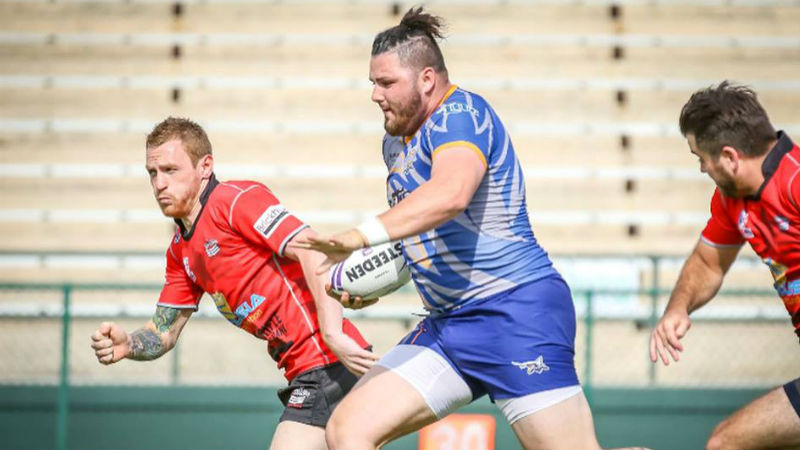 'Zulu' as he is known among his ex-Mayhem teammates has been named in the Latin Heat side to compete in the ENWC in Sydney in October.
Latin Heat is a multi-national rugby league team that gives players from Central and South America an opportunity to play international football. Zuluaga is eligible because his father was born in Colombia.
"I'm pretty stoked about that," he says about his call-up. "Blessed to have the opportunity and to make the most of it."
The young backrower is in just his third year of rugby league. His first two seasons were spent with the Mayhem and then this year he made the monumental decision to move away from the familiarity of home for the first time and chance his arm down under.
He ended up in Charters Towers, a small town in rural Queensland to the west of Townsville. It's a far cry from Ybor City, but it turns out that it was a pretty good decision as Zuluaga became a regular starter and played every game for the Charters Towers Miners' first grade team.
The Miners compete in the Townsville District Rugby League (TDRL) in northern Queensland.
He started the season at prop, but ongoing player unavailability due to work commitments of some of his teammates prompted the coach to shuffle him around the pack, which has helped him develop a new range of playing skills.
"I'm glad I got the chance to because it opened up my game a whole lot more and I got to see a different side of footy. You're not just running straight any more, you've got to run the right lines and have a little bit of ball skills and footwork, so I'm glad I got to play a couple of positions."
Not surprisingly, Zuluaga has bigger ambitions saying he wants to represent the United States at the World Cup.
"Ultimately that's the goal, so we'll see how the cards play out. I'll be honored to represent my country one day so fingers crossed."
To that end, he says he's hoping to secure a second-year extension on his visa to enable him to continue working on a cane farm where he's currently employed so that he can also play for the Charters Towers team again in 2019.
"I'd like to come back again for a second year of footy and just develop my game more. Towards the end of the season I really started learning how to play footy and I had a real crack at it. I've definitely learned a lot and improved my game heaps."
Provided he continues on his present trajectory, there's also a possibility of playing in the Intrust Super Cup competition.
The TDRL is the feeder system for the Townsville Blackhawks, a semi-pro team in that competition, and if his form warrants it, he could conceivably be selected for that team.
You can hear the full interview with Andrew Zuluaga on Episode 12 of the USA Rugby League Show podcast.