USA to host RLWC Qualifiers in Jacksonville Nov 13-17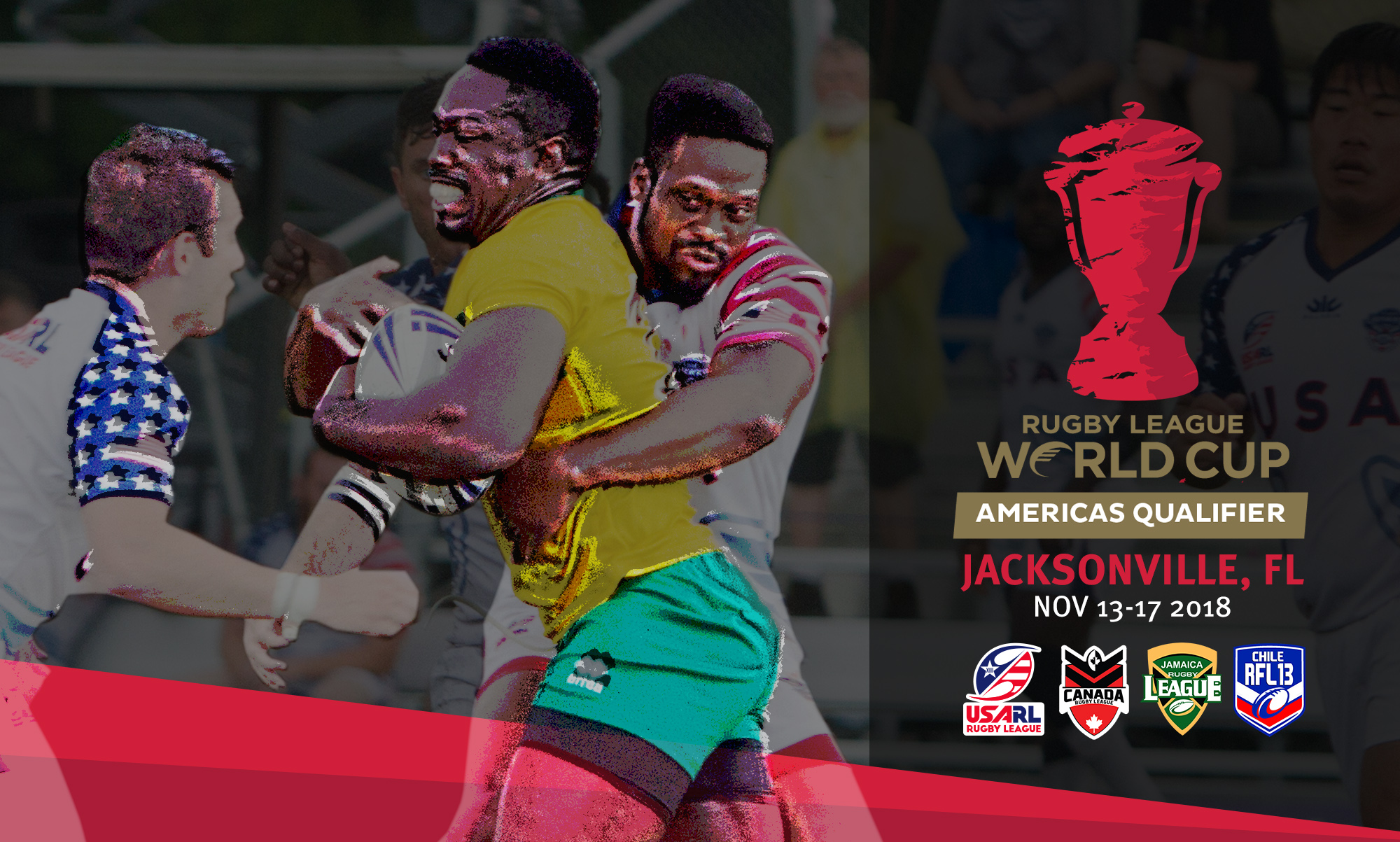 The Rugby League International Federation (RLIF) has accepted the USARL's bid to host the Americas RLWCQ in Jacksonville, Florida, from November 11-17, 2018.
The qualifying series will include the United States, Canada, Jamaica and Chile, which was recently granted affiliate membership of the Asia Pacific Rugby League Confederation.
Matches will be played at the University of North Florida.
"Due to the inclusion of South American champions Chile, the format for these qualifiers will be a little different to what has occurred in past series," said Rugby League International Federation global operations manager Danny Kazandjian. "There will be two doubleheaders instead of single games with the winner advancing directly to the 2021 RLWC in England. The runners-up will have the option of hosting a World playoff group in late 2019."
The awarding of the RLWCQ to the United States has been welcomed by USA Hawks head coach Sean Rutgerson. "We have a great record here and this is where we qualified last time. All the players have been here and know their way around. UNF have great facilities and we are looking forward to playing there. It's just like a home ground and we are hoping to get a big crowd behind us."
RLIF CEO Nigel Wood commented: "This a significant moment for international rugby league with the inclusion of a new continent, South America, in the World Cup qualifiers for the first time. This is the largest Americas qualification competition in history, both in terms of teams and matches. "The work being done on the ground there is hugely encouraging. The week after the matches in Florida, Brazil, Argentina and Colombia's men will meet in Sao Paulo, and the first women's international will also be played there between Brazil and Argentina. The demand for the sport globally has never been higher."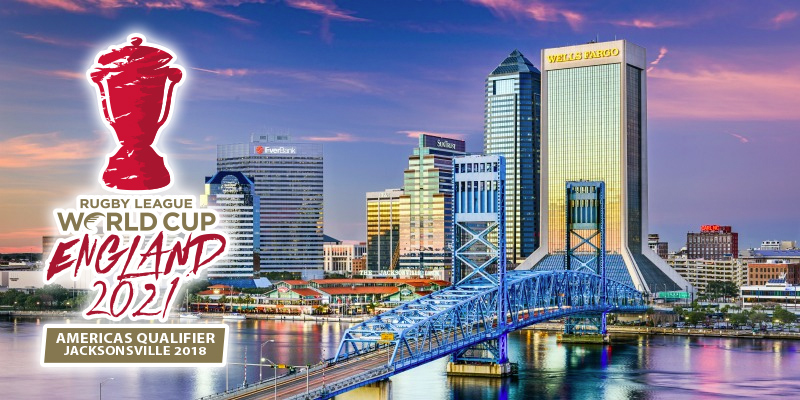 The city of Jacksonville has responded enthusiastically to being named the host city.
"We are excited to welcome rugby fans from all over the nation as they attend the qualifiers for the Rugby League World Cup 2021 right here in Jacksonville. This is a big win for our city!" said Michael Corrigan, President and CEO of Visit Jacksonville. "We hope visiting fans will get a chance to experience our destination and its beautiful beaches, fun nightlife, local craft beer scene and delicious food. We can't wait to host you in Jax."
The USA has a winning record when hosting RLWC qualifying series.
They have twice hosted RLWCQ, winning both to advance to the Rugby League World Cup in 2013 and again in 2017.
In 2011, the USA defeated Jamaica and South Africa in Philadelphia and then in 2015 they beat Canada and Jamaica in Jacksonville and DeLand, Florida.