All United States teams to be branded Hawks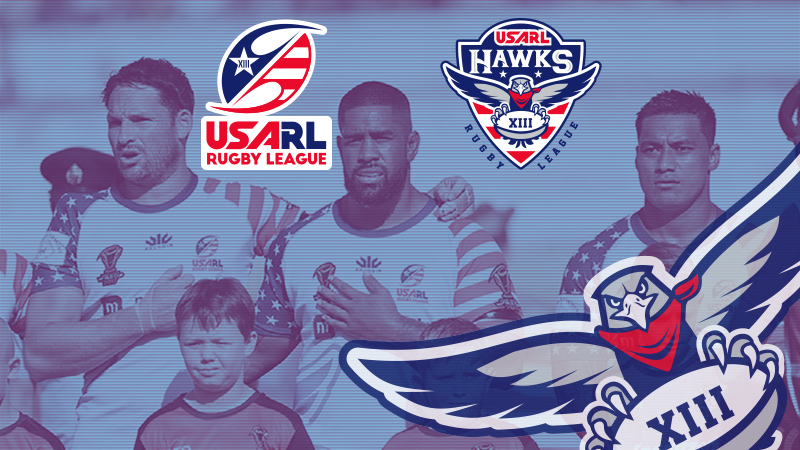 The US Association of Rugby League, INC has announced the national teams across all rugby league disciplines will be known from now on as the Hawks.
The decision contrasts with some countries where the men's, women's, nines,  wheelchair and other national representative teams carry differing nicknames.
Explaining the decision, USARL chairman Peter Illfield said: "Awareness, knowledge and marketing to attract revenue for growth are huge challenges for developing nations in sport.
"The USA is a developing nation in rugby league. Branding all forms of our national teams - men's, women's, Nines and wheelchair - collectively under the Hawks name and logo provides unique branding opportunities for the USARL.
"We have equal motivation, a quality team effort and a robust team focus from all who represent the USARL as the Hawks, from all facets and disciplines of the game."
USARL director Steve Williams continued: "The year 2020 will see a larger pool of athletes compete to play for USA all under the Hawks brand. For the first time, an international rugby league nation will see one brand name for all team sports from men's and women's to wheelchair."
"We see this as a step forward for inclusiveness and representation for our athletes. Over time we hope this becomes a platform to build rugby league activities under a single brand identity."
The United States recently missed out on a berth at the 2021 Women's World Cup in England.
Reacting to the news, women's program director Nate Gladdin commented: ""We were of course disappointed to not make the final cut for the 2021 RLWC but six months ago we didn't exist. 
"Now this has inspired us to grow a women's side and show that we can make it the next time around. "We're also proud to see two Americas sides representing all of us at the World Cup. The best way we can support them now is to offer them competitive matches between now and then, which we intend to do if they desire."
Gladdin also welcomed the umbrella nickname of Hawks.
"I want our women's team to be independent in the sense of earning our own respect on the international stage but I also want to show unity in the entirety of the Hawks brand," he said.
"I see our wheelchair, women and men all as equals and all capable of representing the Hawks name on the biggest stage.
"It's 'our name' as a sport."