USARL chairman delivers pep talk to conference finalists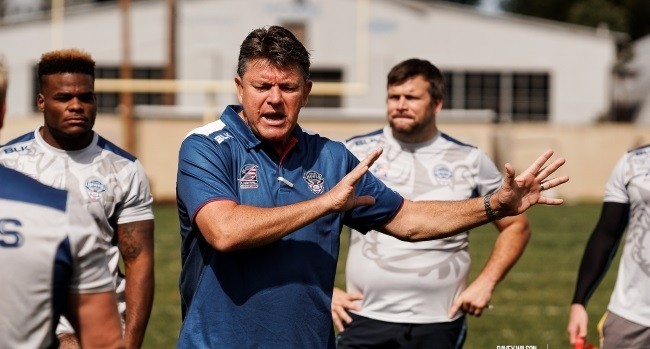 USARL chairman Peter Illfield has reminded players international honors - as well as club pride - is on the line as the domestic competition moves into its conference-final stage this weekend.
In the northern conference, Brooklyn Kings and Boston 13s will face off for the right to progress to the National Championship game, while in the southern conference, Jacksonville Axemen take on Tampa Mayhem.
The national champions final will be held on August 24. Both upcoming matches, effectively the national semi-finals, will be played tomorrow (August 10) - one at Buskwick Inlet Park and the other at UNF Florida.
"We at the US. Association of Rugby League, Inc and as the National Governing body wish every club the very best wishes in their quest to advance ... onto the final," Illfield wrote. "As demanding as it will be, we hope all players and staff contribute and play to the best of their ability and injury free, and perform in the best interests of the USARL and rugby league in the USA.
"More than ever, the rugby league eyes of the world are upon us to showcase our game in the best way possible. Representative honors are up for grabs with our international commitments just about locked in for 2019, 2020 and 2021.
"Our repechage qualifier for the 2021 World Cup against the Cook Islands will require monumental preparation by all…. head coach Sean Rutgerson and manager Billy Neilson have done the ground-work and will rely on every player excelling beyond their previous efforts.
"Please forward this onto your player group and coaching staff."
The United States Hawks get their final shot at a place in the 2021 World Cup when they take on the Kukis at UNF on November 16.