Savage steam home over lively Dead Pelicans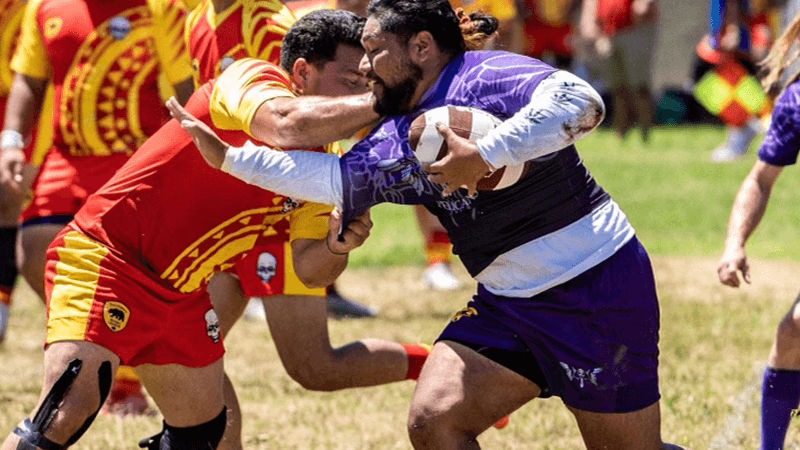 In beautiful Sacramento, the 1pm game kicked off in 95-degree heat. From the moment, the whistle was blown by John Ashton the Savage stamped their dominance on the game.
Powerful runs on the right edge by Manatau Tu'ifua set the Savage up for an early lead. With the score being 10-0 after 4 minutes of play.
From here the crowd could be forgiven for assuming this was going to be a track meet for the San Francisco side.
But for Rob Beasley's side they had other ideas. The heavily 7's influenced side from the North Bay threw all of their creative energy at the much bigger Savage side. Lo James was a ball of energy for the side throwing cut out balls in his own 20 meters with pinpoint accuracy.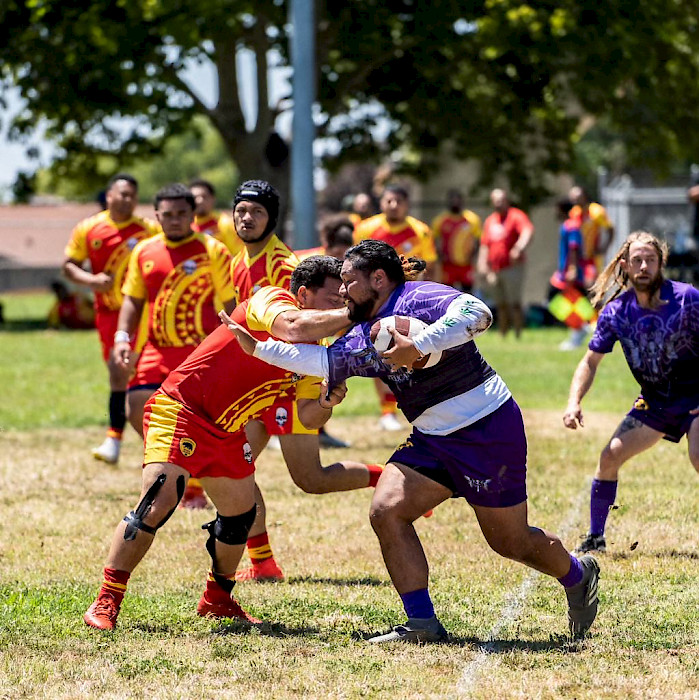 Attacking raid after attacking raid took the Dead Pelicans into the half leading 22 points to the Savages 16.
The second half saw attacking play by the Dead Pelicans stopped promptly by player coach and inspirational leader Akuila Uaisele who was penalized for a lifting tackle right in front of the goal posts.  
This took the score to 24 to 16 after the penalty goal was taken by North Bay.
From this moment, it was complete one way traffic to the San Francisco Savage with the final score being 58-28 to San Francisco.
Although the Dead Pelicans didn't come away with the win, they provided some of the most entertaining attack we have seen so far in the California Rugby League competition.
Notable mentions to the Major of Roseville (Brian Lee) and RJ Phillips for their powerful running game. As well as Captain and leader Rob Beasley who assembled and lead a very strong side.
This game was the first for both teams this season and set the standard very high for the day's action.
For the San Francisco Savage, it was great to see Jeff Pelesuma back in action. His brother Shawn was brave in defense at fullback stopping several certain tries.
Solid performances from Vita Foulamahina, Sumo Tuipulotu and Vanilla Saulala capped of the win for the San Francisco side.
The competition is wide open at this stage with LA Mongrel in the lead with 2 wins under their belt.