International Roster Spots for USA Players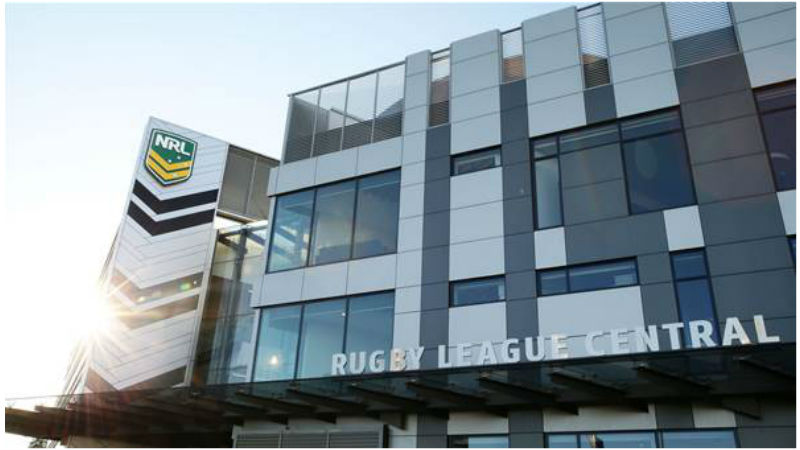 Southwest Florida Copperheads founder Curtis Goddard firmly believes that the NFL's International Player Pathway program could also work in rugby league.
Under the program, eight NFL teams have been granted the ability to add one foreign-born developmental player to their practice squads.
Those players train with their teams like other practice squad members and are allowed to play in preseason games but aren't eligible to be activated to their teams' rosters during the regular season.
The program's aim is to provide opportunities for international athletes to compete at the NFL level, improve their skills, and ultimately to earn a spot on an NFL roster.
Goddard thinks it would make perfect sense in a rugby league setting.
"Let's look at these things that other sports are doing and let's make the case that this is something that we should be doing," he says.
"And leading this idea that creating this extra international player spot doesn't take a [salary] cap hit for the NRL team that's doing it for them."
Speaking from his own experience of having played in Australia, Goddard says it would be a good opportunity for USARL players, and those from other countries, to be able to link up with NRL clubs that would organize their visas, and possibly jobs, give them offseason and preseason training and then potentially assign them to feeder clubs in lower divisions for the regular season.
During that period players would be evaluated by club coaches on what level they should be playing at before being given the green light.
"Because they already have the natural feeder system lined up you play the season and maybe you get called up. Maybe you get a Q-Cup game maybe you don't," says Goddard.
"If there's some kind of improvement and if he rises up or displays that he's taking these concepts on and he's building on it and his natural physical ability, which I believe we have in the USARL, is building then let's keep you going." 
Goddard cites two players on his Florida-based team as examples of players who could benefit from the implementation of an NFL-style pathway program.
"Looking at guys like Rodrigues [Caesar] and Sterling Wynn, these guys are specimens, especially Sterling as he's still young.
"To get him for instance into Parramatta and them taking care of his visa, getting him hooked into the club, dropping him down to Wentworthville [Magpies] and give him a year or two to see if he keeps improving and if they can make that speed and size translate to a higher-level game and see what happens.
"I really think that would be a massive opportunity."
You can hear the full interview with Curtis Goddard on Episode 7 of our podcast - the USA Rugby League Show.