USA wins inaugural Americas Rugby League Nines
BY the time you read this, forward Kyle Denham might be home from helping the USA Hawks to their victory in the inaugural Americas Nines … just.
In the wake of the United States' 20-8 men's final victory over Canada, a jaw-dropping story of the 27-year-old's commitment to representing his country has emerged, Denham travelled for almost four days overland on five buses from Salt Lake City to get to Toronto's Lamport Stadium for the matches - and then turned around and took the same route back. That's 4,652 miles, round trip.
"Yes sir," he said when we tracked him down.. "Salt Lake City to Denver, Denver to Omaha, Omaha to Chicago, Chicago to Detroit, Detroit to Toronto … continuously. "I'm still on my way back … sitting behind the driver."
Denham was rewarded upon his arrive by a full night's sleep - and silverware with Sean Rutgerson's side drawing with Canada 14-14 and beating Jamaica 18-4 avenging last year's 13-a-side World Cup qualifier defeat - in the pool rounds before marching to victory in the decider.
Following the Nines it was back on the bus for the former USA Under 20s rugby union star, who moved back to Utah recently after two seasons with the Philadelphia Fight.
"Honestly the honor of representing one's country is worth a lot of sacrifices," he insisted. "Sitting on a bus for a few days seems fair."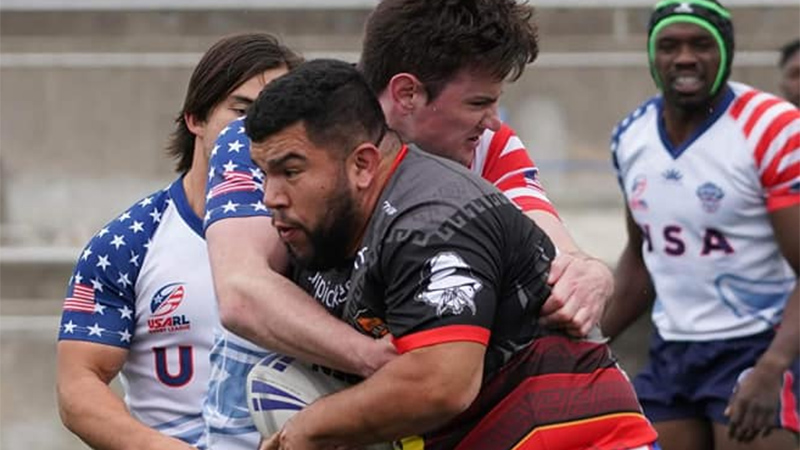 Asked to recount this most epic of rugby league pilgrimages, Denham said: "I left around 7:00am to Denver and learned a lot about the homeless. They prefer the phrase 'urban campers' and use the busses a lot in the western US to move around. "We arrived arrived around 3:30pm in Chicago, then left to Detroit a 5pm. I got in and transferred around 12 and got into the Toronto airport around 5 am the day before the Nines."
But Denham's effort will take some beating, even if - in the words of the coach Rutgerson - "He stunk when he got there. We were in the elevator and it was pretty interesting."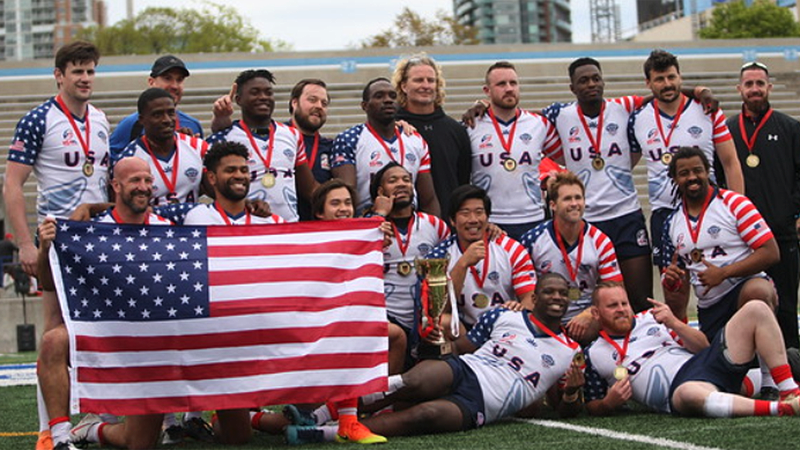 For coach Rutgerson, Jamili Robinson - who scored a hat-trick against the Reggae Warriors - was tournament MVP while Matt Walsh's return in the halves was a triumph, hooker Connor Donahue shone straight off the plane from Australia via New York and debutant Khalial Harris was outstanding after just 10 games of rugby of either code.
In the remaining men's matches of Saturday, Canada beat Latin Heat 28-0, the US beat Latin Heat 30-4 and in the third place play-off, Jamaica outpointed Latin Heat 16-10.
The event marked the debut of the Americas Rugby League Facebook page and streaming platform, which will be a nexus for all rugby league activity in the region from now on.