Kings and Fight Still Unbeaten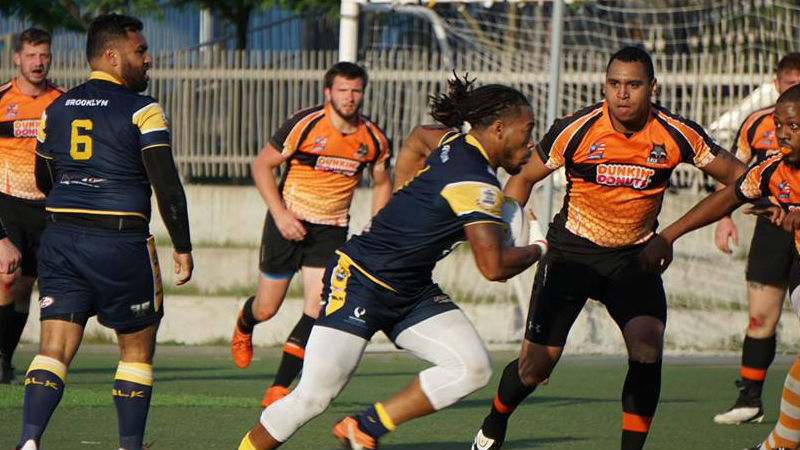 Brooklyn (4-0) beat the Boston 13s 46-30 in Boston, while Philadelphia (3-0) scored a 32-6 victory over the Northern Virginia Eagles also on the road.
In the Boston game, the home team caught a lethargic Kings off guard to take an early 12-0 lead behind two converted tries, however, the visitors hit their stride after that to put 32 unanswered points on the board for a 32-6 lead at the main break.
Among Brooklyn's try-scorers were right center Jay Robinson, who notched a hat-trick, and fullback Seimou Smith with two. Both players are homegrown talent.
A revitalized 13s mounted a comeback in the second half, but it wasn't enough as the NORTH Conference frontrunners eventually saw them off for their fourth straight W.
"A worry for me is our trend with traveling," said Kings head coach Brent Richardson. "We did the same thing against Northern Virginia when we traveled down there.
"Both away games so far, our first 20 minutes was pretty poor, so I think the worry is how we can make sure we're switched on and ready to go when we're away. We've got Philly away in the final round, so we need to find a better way of making sure we're ready to go when we're driving down on the day."
Speaking of the Fight, they also found themselves in an arm wrestle in the first forty of their road game with NOVA and led narrowly 8-6 at halftime.
The second half was all one-way traffic though with Philadelphia able to finish off the Eagles en route to their third consecutive win of the season.
The Fight had six different try-scorers on the day including Roman Lowery, Harry Kaufman, Adam Thompson (both of whom are imports), Tristan Sylk, Jared Frymoyer and Brian Kealey.
"Our season has been pretty good so far," says Philadelphia player/coach Rich Henson. "We keep building each week and we keep getting better.
"We've got a lot of new players and a lot of new energy than we've had in previous years. It's great to see new people coming out and growing the game.
"I'm pretty happy sitting at 3-0 having four or five guys in the team that have never played rugby league before and contributing, not just standing by. It's a different dynamic than I've been used to."
In the other NORTH conference game, the New York Knights (2-1) improved their record with a big 54-6 win against the Delaware Black Foxes at home at Pier 40.
"We're pleased with our defense and our effort to apply our system," said Knights head coach Guillaume Cieutat.
"However, we will need to be more effective offensively against better teams. Overall we're making progress and the boys are starting to gel."
Man-of-the-Match was local New York product five-eighth Randy Porter who was playing in that position for the first time.
Scores:
Brooklyn Kings 46-30 Boston 13s
Philadelphia Fight 32-6 NOVA Eagles
New York Knights 54-6 Delaware Black Foxes