Wynn Credits Narooma for Improvement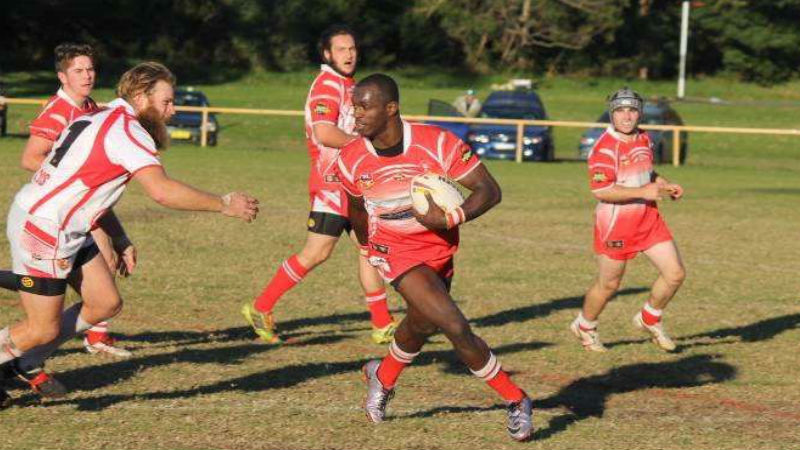 Wynn, who plays for the Southwest Florida Copperheads, turned out for the Narooma Devils in Group 16 rugby league on the South Coast of New South Wales in 2016, along with his current teammate Rodrigues Caesar.
As is so often the case with American players, Wynn was referred to the Narooma club by a former teammate at the Central Florida Warriors.
"I was blessed with the opportunity to live and play in Narooma when our import teammate Lance Wright, who played locally there growing up, referred me to the president of the club who was also his Dad and said he believed I had what it took to play there and better my skills and knowledge of the game," he says.
"Playing in that environment has put my game 10 times ahead of where I was originally.
"I picked up many techniques, communication habits, better decision-making skills, and most importantly the ability to play at a faster pace than before."
Wynn originally got involved in the game in 2012 when his high school coach asked him and some other boys from his team to fill in for a club that had traveled to Jacksonville to play the Axemen and needed extra bodies to fill their roster.
That led to him playing a few games with the Axemen the following season before joining the Warriors in their inaugural year in 2014.
He had two seasons in DeLand, FL, before taking up the opportunity to go to Australia and play for the Devils.
During that time span, he also went to the UK to attend a training camp run by Super League side Wigan so he could learn more about the game and tried out with the Toronto Wolfpack as well.
He played the 2017 season with Central Florida.
Representing the United States is something else Wynn says he hopes to do during his playing career.
"Playing for the USA is always going to be a goal for me since I plan on playing the sport as long as I can and reaching as many milestones as possible while doing so.
"I've had a few exhibition caps but none for the official team yet, so it's definitely on my list."
He believes playing in USA Rugby League's domestic competition is a good leg up on the way to achieving that goal.
Wynn lives in Orlando at the moment and commutes to Fort Myers for games and says it's worth the effort because playing in the national clubs competition is rewarding.
"At the moment I'm playing for the Copperheads who are a new team filled with raw talent and a good group of guys.
"I'm in the gym and training on my own most days of the week. I'm watching games online figuring out what I can do to better the players around me and pick them up, as well as putting myself in the best position I can to lead by example.
"I really just go out every game looking to fine tune what I already know and become a better version of myself after I leave the pitch that game than I was before I strapped up my boots and put on the kit."