Journey at least as scary as destination for young Axemen winger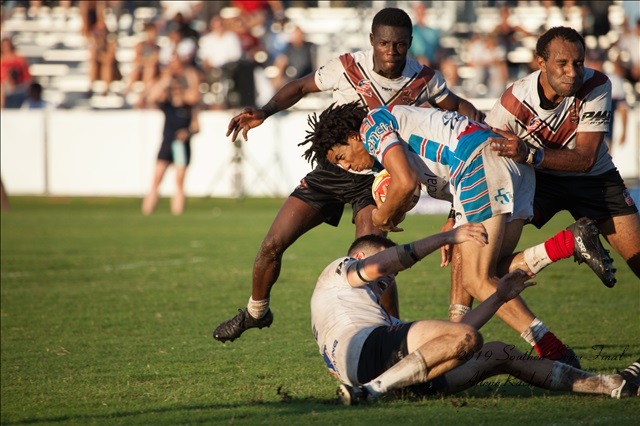 FOR rookie Jacksonville Axamen winger James Williams, the nerves surrounding tomorrow's National Championship match in Brooklyn don''t just relate to what awaits him on the field.
"James has never flown before," reveals coach Sean Rutgerson.
"He's a bit nervous about it. We're all hoping he doesn't freak out too much. He's only 21.
"He played high school rugby union, came to try out for us and was good enough to make our starting side. He's only played, like, six games. 
"But he takes on people three times his size and he's a nice kid with it."
With the United States domestic conference split into north and south conferences, most regular season games can be covered by road-trips. It's only in the Championship match - scheduled for this Saturday at Floyd Bennett Field, kick-off 4pm local time - where the stars of the American game toke to the air.
One group with more experience a few hundred feet up is the family of Brooklyn Kings five-eighth Connor Donahue; with the exception of dad John the Melbourne Storm wrestling coach, they'll be flying 20 hours  to see him play in the big decider.
Another way to guarantee friends and family fly in for a match is to combine it with a wedding - that's what Kings hooker Jerome Easthope is doing. The Kiwi import met his partner during his first year with the club and they are tying the knot next weekend - hopefully with a premiership ring already fitted.
Eight members of the USA squad for the World Cup Nines in Sydney will be on show.
Entry is $5. Fans can make a day of it by attending the Challenge Cup final watch party at The Australian in mid-town Manhattan from 9.30am.
The National Championship game will be televised live on the Americas Rugby League Facebook page - https://www.facebook.com/AmericasRugbyLeague/ from 4pm.
Photo credit: Axemen Facebook/Allene Rachal