Hawks coach Sean Rutgerson adds to his staff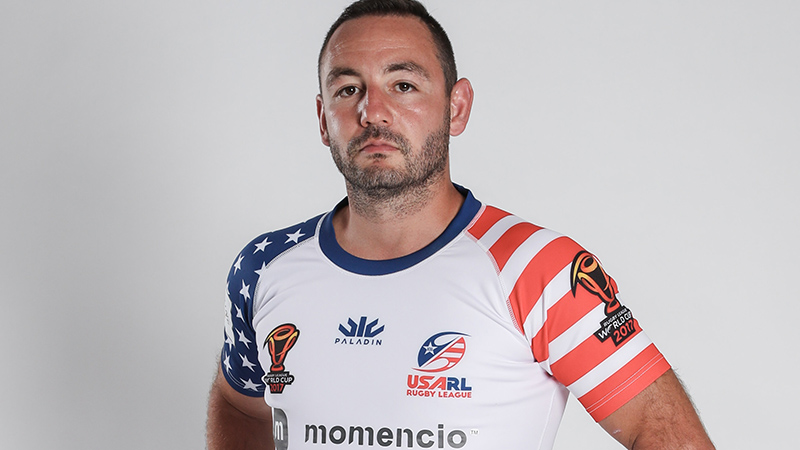 UNITED States Hawks coach Sean Rutgerson has announced the appointment of decorated international CJ Cortalano to his staff.
The recently-retired Cortalano, 37, will play a key role in preparing the national team for the World Cup Nines in Sydney this October and the 2021 RLWC qualifier against the Cook Islands or South Africa a month later. He makes his debut in the role this Saturday when the Hawks play Jamaica at Mona Bowl Field, Kingston
"He's hung up his international boots and is helping me with organising, team selections and he has the task of keeping our player database and qualifying our heritage players," said former NRL star Rutgerson.
Cortalano, who works for a British firm British Standards Institute in Manhattan, said his organizational skills would be a key element of the new post but his main motivation was helping young players have the same experiences he did in the red, white and blue - most recently including the 2017 World Cup.
"I am too old to play, and I wanted to stay involved," said Cortalano, the head coach at White Plains Wombats. "I'll help them out with player registrations, qualifications, making sure that all that stuff's in order - but it's primarily helping out with the coaching aspect.
"My job is to leave no stone unturned. Some of us have a better network than others, some of us have a better reach in Australia or over in the UK, some here in the US.
"Pooling resources, getting intel, it's all part of the game."
Cortalano is in constant contact with Rutgerson. "The 4000 text messages we had today alone … I would say we're pretty much in constant contact!"
Despite the loss to Jamaica last year, Cortalano sees a bright future of the sport in America with talk of professional teams playing in the English competitions.
"It's not a main sport in the US - but that also means there's opportunity," he said. "With professional teams coming in, that hopefully provides more for US-based talent. With another team popping up in Canada, that means more opportunity for North American players.
"One thing is: we're not short on athletes so I think it's in a growing and good place."
The first World Cup Nines will be held at Sydney's new Bankwest Stadium on October 18 and 19. The 13-a-side World Cup qualifier is set down for the University of North Florida in Jacksonville on November 16.
Cortalano says: "The Nines program is just as important as the 13s program right now."