Hawks name squad to take on Jamaica in Kingston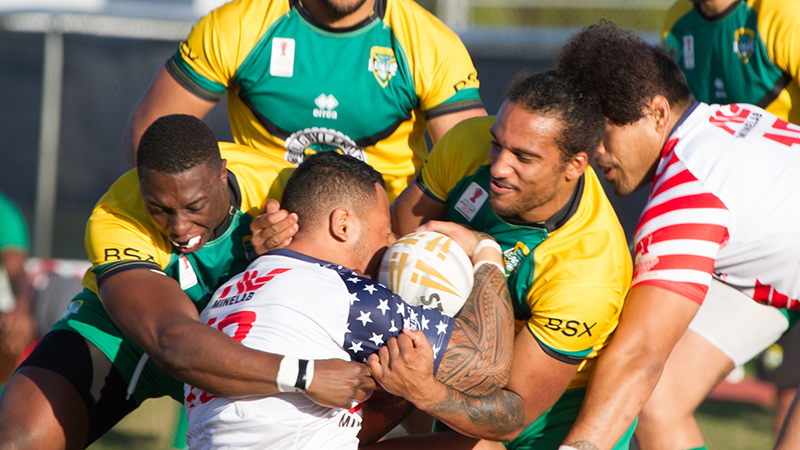 UNITED States coach Sean Rutgerson has named seven debutants including former Thailand captain Charlie Jones for Saturday's historic Test against Jamaica in Kingston.
On the game's international weekend, the Hawks will play away to Jamaica - the team that beat them into the 2021 World Cup - for the first time. On the back of the red, white and blue's victory at the Americas Nines last month, Rutgerson and his assistants Brent Richardson and CJ Cortalano have called up a host of new faces.
Australian-raised Jones - a former Burleigh Bears player - has carved out a successful business career in the United States; he played in the very first Thai international matches half a decade ago.
"It is getting tough to choose as I am getting better coverage of all players now," Rutgerson said. "Brent and CJ are helping me out a lot." Richardson pointed out that with no heritage players coming in, the game was an opportunity for those on the fringes of selection to step up.
"This is our chance to see guys that have been performing well in the domestic comp step up to the next level," Richardson said. "…so that when we play in November we know who is up to the standard and we're not guessing."
South Africa and Cook Islands meet on Friday night in Sydney to decide who takes on the Hawks in Jacksonville on November 16 for the final place in the 2021 World Cup.
The debutants are Alex Foster, Josh Jackson, Jones, Khalial Harris, Dane Wilcoxen, Kevin Wathen and Randy Porter.
UNITED STATES (v Jamaica, Mona Bowl Field, Kingston, Saturday 3.30pm local time)
Sean Hunt, Nick Newlin (Atlanta Rhinos), Brandon Anderson, Alex Foster, Randy Porter, Jamil Robinson, Dane Wilcoxen, Sterling Wynn (Brooklyn Kings), Khalil Harris, Josh Jackson, Charlie Jones, Jon Purnell, Kevin Wathen (Jacksonville Axemen), Kyle Denham, Tristan Sylk (Philadelphia Fight), Cody Blackwell, Bart Longchamp (Tampa Mayhem)