Minelab extends USA Rugby League Sponsorship for World Cup Nines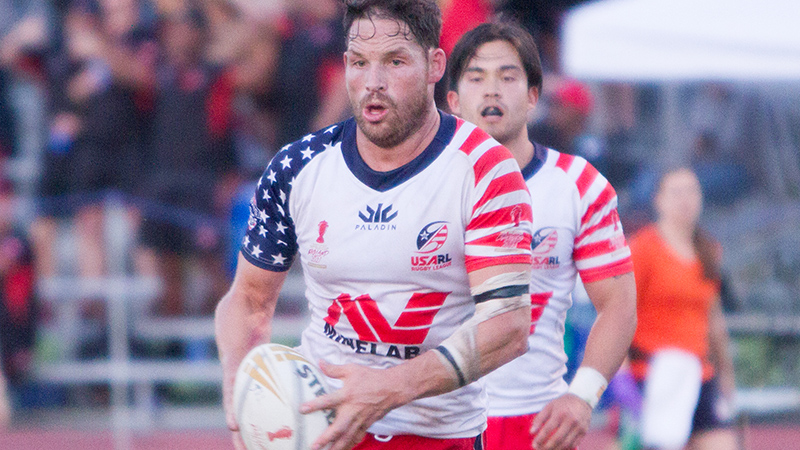 ADELAIDE, AUSTRALIA (Sep. 12, 2019) – Minelab is excited to continue its title sponsorship of the US Hawks, the USA Rugby League as they travel to compete in the Downer World Nines in Sydney Australia, at Bankwest Stadium on Oct. 18 and 19, 2019.  Minelab first sponsored the team in 2018 when the US Hawks played in the Rugby League World Cup Americas region qualifying series.
"We are pleased to partner with the USA Rugby League and support their efforts in the World Nines," says Minelab General Manager for ANZ/East Asia, Fraser Kendall. "This is an exciting year in the international rugby league calendar and for Minelab. As the world's best rugby players come to Australia to compete at the Rugby League World Nines, Minelab continues to develop, innovate and deliver the world's leading metal detecting technology."
The event kicks off with an opening ceremony at 6:oo p.m. on Oct. 18 followed by 28 men's and women's games over the two-day period. The US Hawks are scheduled to play Papua New Guinea (PNG) at 9:25 p.m. on Oct. 18. They will play Australia at 2:10 p.m. and New Zealand at 4:50 p.m. on Oct. 19. The day will end with semi-final and final games to determine the winners.
"The USARL Inc. and USA Hawks are very pleased to be associated with and sponsored by Minelab, our partners since 2017," remarks U.S. Association of Rugby League, Inc. Chairman, Peter Illfield. "We are very proud to work with Fraser Kendall and his team to support the USA Hawks in achieving their goals of success in both the RLWC 9's and RLWC Qualifiers. 
This sponsorship is critical to our ability to prepare and deliver a competitive Hawks squad. We respect and value their relationship with our Hawks efforts to be successful on Rugby League's biggest stages."
ABOUT MINELAB:
Minelab is an Australian, multi-award winning business that has successfully scaled world markets to command global leadership in its key areas of operation. Based in Adelaide, South Australia, with regional offices in Cork, Ireland, Dubai, UAE, Chicago, U.S., and Itajai, Brazil the company specializes in advanced electronic technologies. Since its origins in 1985, Minelab has been the world leader in providing metal detecting technologies for gold prospecting, treasure hunting and landmine clearance. Through devotion to research and development and innovative design, Minelab is today the major world manufacturer of hand-held metal detector products. Over the past 30 years, Minelab has introduced more innovative and practical technology than any of its competitors and has taken the metal detecting industry to new levels of excellence. Minelab is a Codan Limited company. To learn more about Minelab, visit www.minelab.com
About the Rugby League World Cup 9's 2019
Teams from the Pacific Islands, Europe and the Middle East will join Australia and New Zealand in the Downer Rugby League World Cup 9s Sydney 2019 in Sydney in October. The NRL confirmed the 12 nations playing over the course of two days at Bankwest Stadium, on Friday, October 18 and Saturday, October 19. The tournament will feature: Australia, New Zealand, England, PNG, Tonga, Fiji, France, Samoa, Wales, Lebanon, Cook Islands and the United States.