USA lose but young NRL star gives Hawks a boost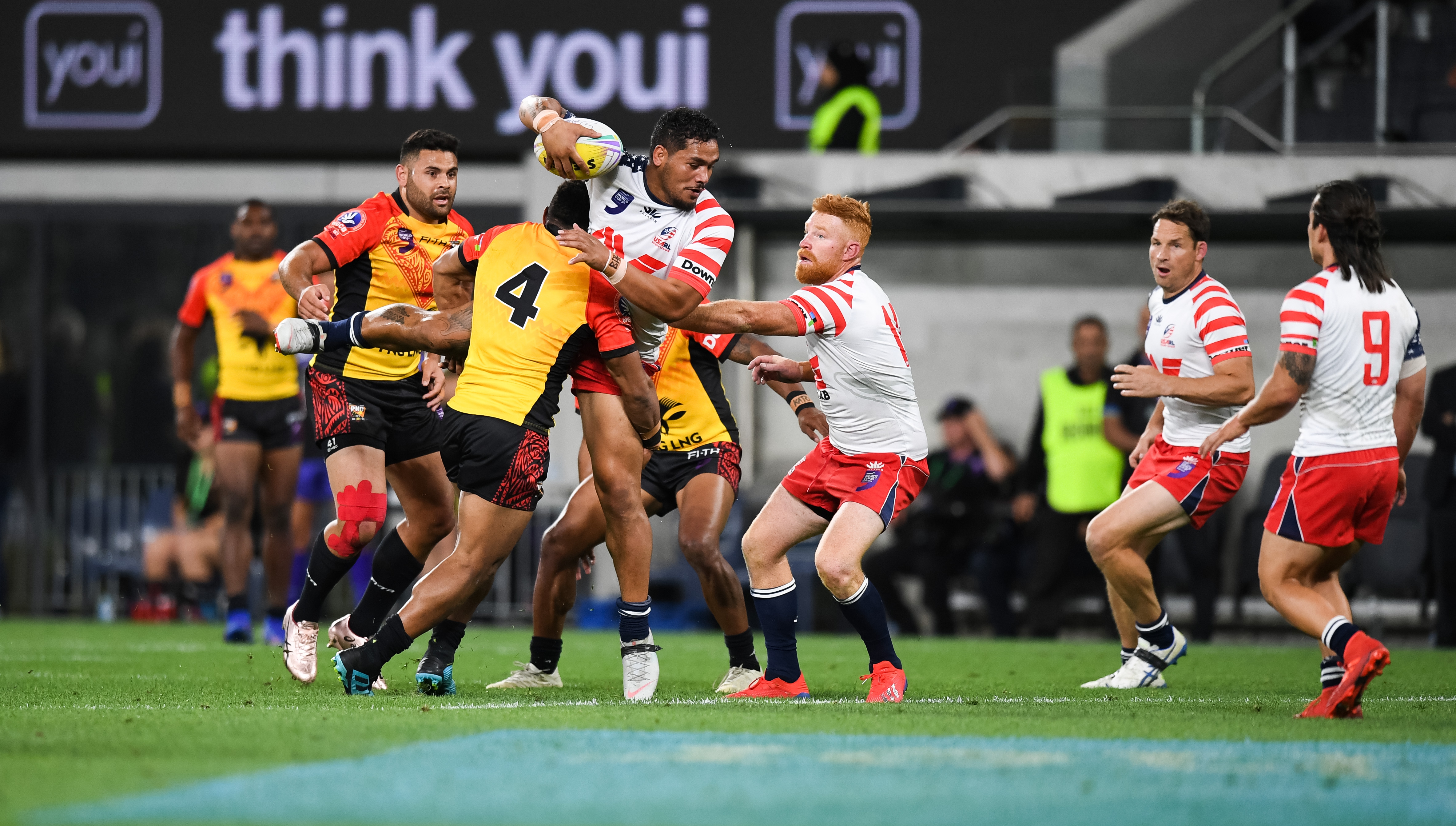 THE HAWKS were beaten in their first World Cup Nines outing but received some positive news afterwards when NRL star Ronaldo Mulitalo declared his anxiousness to play in the big 13-a-side clash with Cook Islands next month.
USA started their Pool A clash with Papua New Guinea positively, Bureta Faraimo putting Junior Vaivai over in the north western corner with a clever pass.
But Kyle Laybutt hit back almost immediately for the Kumuls and from then on it was one-way traffic until Hull's Faraimo scored in the final minute.
The final match of day one at Sydney's Bankwest Stadium finished with a 27-10 win to PNG.
But the outing marked the first appearance in red, white and blue of Cronulla Sharks centre Ronaldo Mulitalo - and he says he wants to play in the World Cup qualifier against Cook Islands in Jacksonville on November 16.
"I probably will," said Mulitalo, who - taking time difference into account - turns 20 the day of the match at University Of North Florida.
"I'm looking into it. I've got to clear it off with the club and let them. I also want to make sure I'm right for next season a prepare myself well.
"That's another question for after the competition I guess."
Mulitalo, who was born in American Samoa, says preparing for the series in Sydney has been an eye-opener - and that is sure to be the case in Saturday with the United States take on the might of Australia and New Zealand.
"The boys have been welcoming, it's been a great few days in camp already," he said.
"Obviously tomorrow's a big task and a big ask for all the boys. We've got the two strongest nations in the tournament, the two favourites."
He said he was a fan of the abbreviated version of rugby league.
"It was unreal - there was heaps of space out there. We failed to complete today. It was hot, the lungs are going. It was a great experience.
"Us young fellas love running around with a bit of space and a chip-and-chase.
"The old boys were saying 'you're staying on for the whole 18' so I was a bit buggered. It was good to get a run with these boys and play against a strong PNG squad."