Brock Davies is the All Star wildcard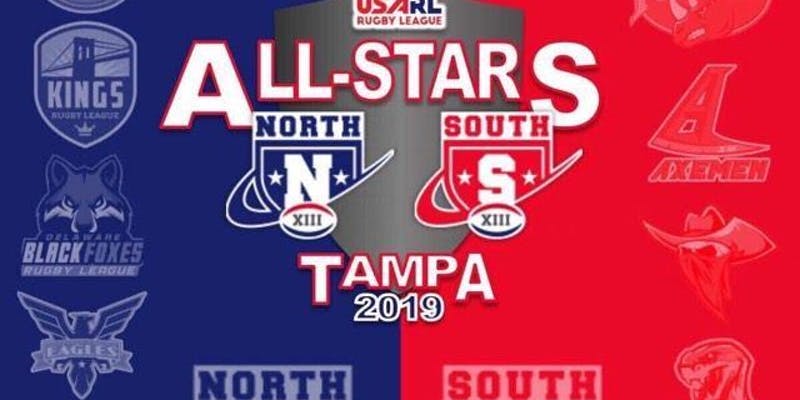 FROM Randwick rugby union in Sydney to Montpellier rugby league in the south of France, onto the NFL's New England Patriots and - this weekend - the USARL's celebrated North v South All Star game.
Not many footballers of any persuasion can boast of a journey like that of North's Brock Davies.
When the teams were named for the representative showpiece at Tampa on Saturday, keen fans of rugby-American Football crossover attempts would have spotted a familiar name. Davies, then 26, tried out for the Patriots in 2017, making headlines around the world.
New Zealand-born Davies played two seasons as a defensive lineman at Colorado State-Pueblo in the lead-up to his unsuccessful tilt at the NFL, Previously, he played league and union in in Australia, France and England.
While at Queensland's Ipswich Grammar School, he represented the state in track and field. Aussie friend Charlie Jones introduced him to the Kings this season and he helped them take out the USARL Championship a week and a half ago.
Another notable member of the North team, to be coached by CJ Cortalano, is Kyle Granby. Kyle and his wife set up the Roots Rugby collective, which was featuring at the London Nines at the same time as the Kings were defeating Jacksonville 12-6 to lift the title.
Cortalono is particularly proud of Anson Jeng, who has made a rep team in his first year as a rugby league player.
In the South, coach Sean Rutgerson has been hit by some player withdrawals. "We have  a team of forwards," Rutgerson said.
"I just had a half pull out with a dislocated knee cap so we got a couple of fast outside backs and lots of big boys.
"I am looking forward to this."
The annual North v South clash is being held at Tournament Sportsplex of Tampa Bay, 9330 East Columbus Drive, Tampa at 6pm on Saturday. Tickets can be purchased for just $10 HERE.
The match will also be streamed HERE.