United States Hawks squad named for Americas Nines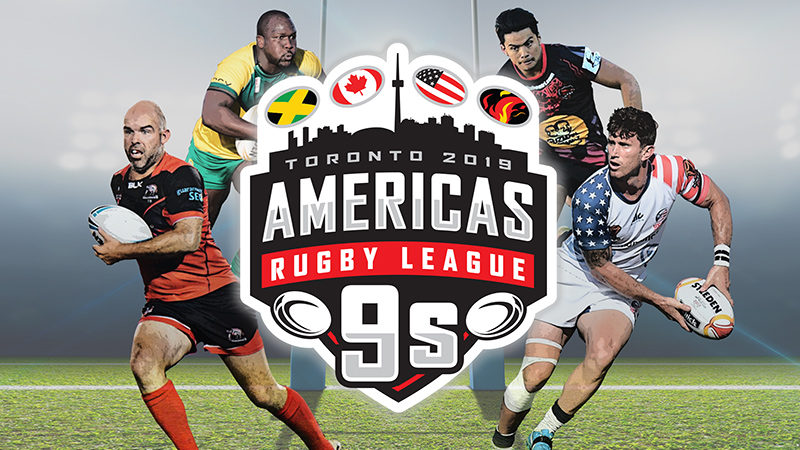 A contestant from reality TV show The Rookie finally gets the chance to don the stars and stripes after being named in the United States Hawks side for the inaugural Americas Nines on May 18.
Kevin Reed jnr, 28, spent six years learning the game in Australia, appearing on the Channel Nine show and most recently playing on the Gold Coast before returning to the US to live in New York.
His lightning pace will be a key part of the Hawks' arsenal as they take on Canada, Jamaica and the Latin Heat at Lamport Stadium, Toronto.
Reed - who expects to sign for Brooklyn Kings this year - said: "I'm excited. It's great this opportunity came now I'm back on home soil. It's hard to promote yourself when you're not on home soil. There's a lot of good talent over here that you can't overlook."
"Playing for the US has always been my number one goal, even when I was in Australia. But being so far away - coming over for the All Star game and all that - has always been difficult so I've never been able to showcase any talent in any of those games.
"I've always been the odd man out - every single time."
But being on The Rookie - where he once declared he wanted to be the "reverse Jarryd Hayne" by coming from America and making it Down Under - Reed says, kept him in the spotlight.
"I don't think the USA Rugby League would have known about me without that," he said.
"It put something on my resume that I got to be put in front of Mark Geyer and Brad Fittler and these guys. They picked the guys who even got on the show."
Other features of selection include the recall of Brandon Anderson and Jamil Robinson from Red Star Belgrade and the inclusion of long-serving Hawks Andrew Kneisly and Nick Newlin. Connor Donehue of Sunshine Coast Falcons is the sole overseas-based player.
Coach Sean Rutgerson commented: "The USA is really looking forward to the Nines comp and we hope it will provide the fans at Lamport with plenty of excitement and action. Nines offers more room on the field with fewer players so we should see the faster guys really showing off their athletic skills."
Reed says he's excited about the possibility of a New York based team playing in Britain's Rugby Football League next year.
"That would be amazing - to get in and play one or two years before I go out on a high note. There's not many players with the the amount of football knowledge that I've consumed. I was over in Australia for six years and played with a boat load of NRL talent, Wallabies, Super League. Bringing that from there over here would definitely give me the upper edge."
"I'm not too old but I can be the older guy. I've been at a number of clubs that don't have the older guy and they don't do as well."
USA Hawks Nines Squad
Sean Hunt, Nick Newlin (Atlanta Rhinos), Brandon Anderson, Kevin Reed Jr, Jamil Robinson, Dane Wilcoxen (Brooklyn Kings), Khalil Harris, Steven Knight (Jacksonville Axemen), David Ulch (Lakeland Renegades), Alex Foster (New York Knights), Chris Frazier (NOVA Eagles), Kyle Denham, Andrew Kneisly, Tristan Sylk (Philadelphia Fight), Sterling Wynn (Southwest Florida Copperheads) Connor Donehue (Sunshine Coast Falcons), Bart Longchamp (Tampa Mayhem), Matt Walsh (White Plains Wombats)