United States bid for entry to women's World Cup 2021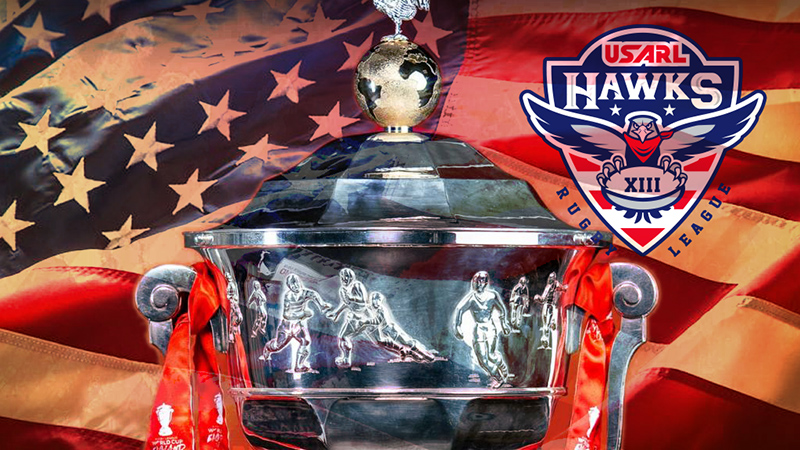 Nate Gladdin, the man behind the formation of military rugby league in America, has been appointed director of the first women's program in the 65-year history of the sport in the US.
The USARL will formally apply to take part in any qualifying tournament attached to the 2021 World Cup which will be held in England. Former NRL and Super League player Garen Casey is inaugural coach.
Gladdin summizied the submission process, "We had to put in a bid and say 'hey, we'd like to be part of this as a nation' and that's what we did," said Gladdin, also the host of the Rugby League In America podcast."
Canada competed in the 2017 Women's World Cup in Australia but in the US, the women's game will be starting from scratch in the coming months.
Gladdin explains: "With the Carolina Nines going on, there's going to be some women playing and that's the first time that I'm aware that women's rugby league will be played in the US.
"Garen has been working with Carolina Rugby League Academy, he's actually been working with the women and teaching them the basics of the game. They have a home where they can start training women's rugby league.
"So we've already taken those first steps."
Hawks Women's Head Coach Casey, who represented Parramatta, Penrith, Wakefield and Salford during a six-year top flight career, said: "I'm excited to get started. This is the sport I played professionally for many years and being back involved has just reignited my passion for success."
"For the USA to be competitive, it will require a lot of time and dedication as the program needs to be built from the ground up. My intention as head coach is to drive this process to get success quickly and evolve from there, so yes I intend to be around for a while.
"The RLWC in 2021 will hopefully see the USA's arrival for the women's game. Australia and New Zealand are obviously the superpowers of the sport and there's a big gap from there. The task is in front of us, so who knows where we will rank after that?
"We're not planning on being last. It will be a huge test for us but one I'm happy to go after."
USARL chairman Peter Ilfield commented: "We're proud to be engaged with the expanding movement of women into rugby league. I wish all those selected for the USA and their coaching staff the very best of luck. It will be a hard task for them, being their first outing."
Gladdin will visit the Carolina Nines, to be played Irmo South Carolina on the weekend of May 24 to 27, to scout players.
He believes other players may be tempted from the United States' rugby union sevens squad.
"We have a strong sevens program, we have the ability to pull from them," Gladdin said. "I've put out some feelers and we've had a strong reaction of 'I'd like to know more' so I'm going to get out to as many clubs as I can."
The establishment of a domestic competition is still some way off, Gladdin admitted. "We're going towards a national team before we go to a domestic comp - the plan is for a domestic comp down the road," he said.
Any players inetersted contact Nate Gladdin: This email has been obfuscated.