Mine Digital Sponsors California Rugby League World Championship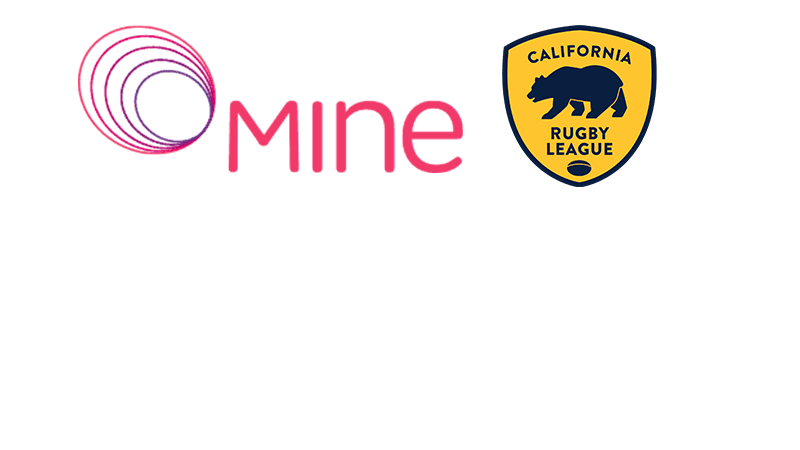 SAN FRANCISCO, Calif. – (September 16, 2021) – California Rugby League is pleased to announce that digital asset exchange and brokerage firm Mine Digital has signed on as the major sponsor of its premier end of season event.
The 2021 season will culminate with the Mine Digital California Rugby League World Championship event at Boxer Stadium in San Francisco on Saturday, September 25th.
Mine Digital COO Matt Starkey is a passionate rugby league fan. He said having the opportunity to be involved in this unique game in California was something the company just couldn't turn down.
"So far, the most exciting part of working with the CRL has been the engagement over social media and coming into contact with so many great rugby league clubs, not only in the USA, but across the world," he said.
"It's great to see grassroots organisations expanding the game with people who genuinely love the sport and want to further its advance across the world. We love some of the names like the Dead Pelicans!"
Starkey said as a base for the game, California makes a lot of sense because the US West Coast has access to Pacific Islanders who love the sport, as well as ex-patriate Aussies, Kiwis, Brits and other Europeans who can either play, or help the growth of rugby league by going to games in person.
"To most NRL fans in Australia, the USA has always been a logical part of the expansion of the game, and we all believe here that it would do so well," he said. "Unfortunately, many attempts have been made with little proper planning."
He said that the CRL is a breath of fresh air in that regard given its belief in rugby league's potential stateside.
"The CRL appears to be a devoted organisation that wants to further the code in a part of the country that appears willing to make it happen," continued Starkey. "We have high hopes our early support will set the ball rolling for a long-term partnership and future growth in the country."
Mine Digital will also be supporting a women's rugby league game between the East Palo Alto Razorbacks and Sirens that will be the curtain-raiser to the World Championship match. The Sirens will be a compilation team made up of players from Los Angeles, San Diego and San Francisco.
Starkey said Mine Digital was introduced to rugby league in America through its connections with USA Rugby League (USARL) club the Delaware Black Foxes. The company's CEO Grant Colthup has a longstanding friendship with Delaware's coach, Liam Mulhall. That friendship led to Mine Digital undertaking a club sponsorship with the Black Foxes.
Mine Digital specialises in cryptocurrency and is based in Australia. Starkey said the company is on the verge of being able to offer some breakthrough trading opportunities.
"We have an exciting time ahead in the next few months at Mine Digital with the launching of our new exchange offerings MineTrade and MineSwap," he added. "Keep an eye on our twitter handle @Mine_Digital for the latest updates."
Essentially the Mine Digital platform will have 3 offerings:
- MineTrade which is the flagship offering including the top 25 coins for trading, crossed up against each other offering many pairs
- MineSwap (similar to other swap platforms such as UniSwap) offers clients access to an entire universe of other coins most exchanges don't list
- House of Hodl which is a staking platform for people to bring their ETH, BTC, USDT and DOT (currently, with more offerings to come) to earn rewards
"At this stage we don't have any plans for MineTrade in the USA given the current regulations, but anyone in the world can use MineSwap and HoH," concluded Starkey.