USARL Men's Competition to elect new chair at AGM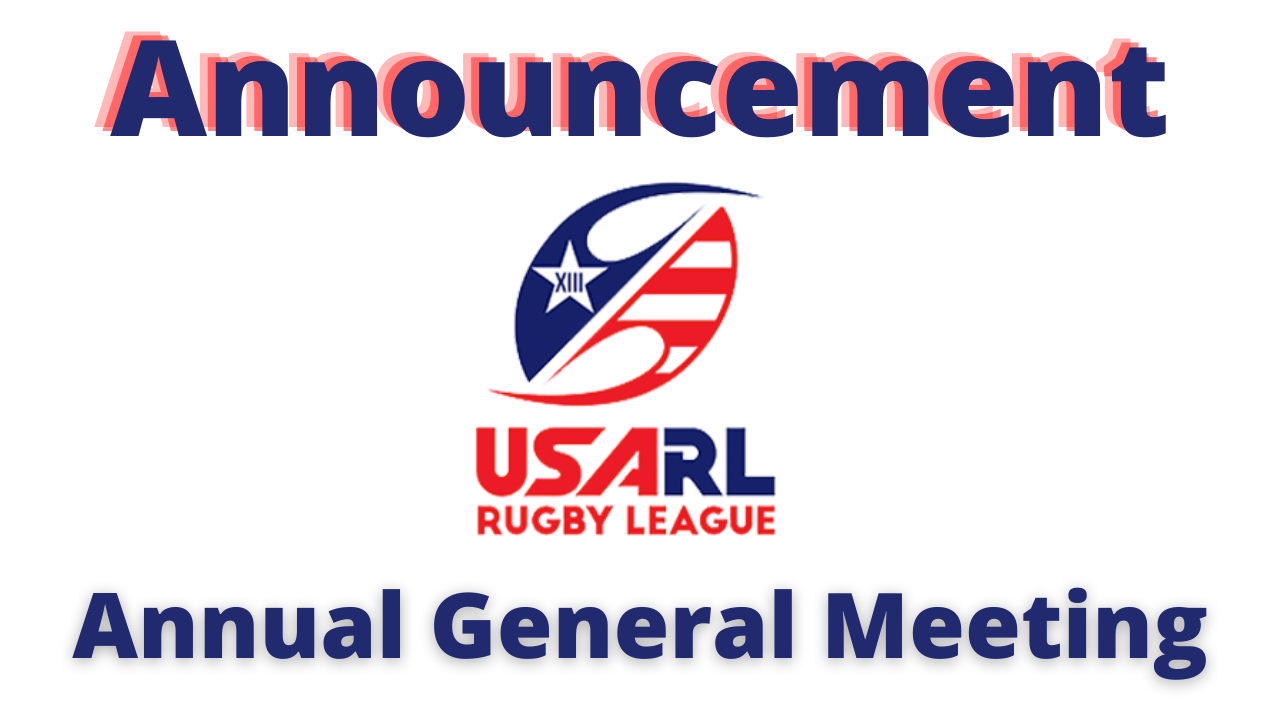 The USARL LLC Men's competition will be holding their Annual General Meeting on February 13, 2022 at 9:30am US Eastern time.
With the resignation of longtime USARL LLC chair Danny Hanson, the organization will be electing a new Chair and are hereby soliciting applications for the position. To apply, submit your application here by Friday, February 11:
https://forms.gle/8TAGrGRfTovGczeB8
The solicitation is as follows:
Description/Purpose:  This position is to oversee USARL LLC and the USARL LLC Men's competition (May-August).  The Chair would work on behalf of the USARL LLC board (its teams) & in conjunction with the USARL INC (National Governing Body) in order to guide its teams to grow the number of participants and profile of Rugby League in America.
Remuneration: Voluntary Position
Duration: Four (4) year term (Through end of 2026)
Location: United States
Responsibilities (directly managing or overseeing the management of):  
Yearly player registration

Accounting and IRS filings

Annual filings with the State of Delaware

Chairing the USARL LLC Annual General Meeting (January)

Securing league wide general liability insurance for teams (and participants)

Identifying potential opportunities for league wide sponsorship

Identifying and guiding teams to achieve minimum operating standards within the competition

Identifying & exploring new growth regions for team growth for the competition (helping find new teams)

Working directly with the USARL Inc (national governing body), & its board, to manage the growth of Rugby League in the USA

Media relations on the part of the USARL LLC & its teams

Chairing/Hosting Virtual meetings (as needed)
Travel Requirements:  Minimal, Games (ex: USARL Grand Final, North V South All Star Game, regional games, etc) & in person meetings (as needed)