Drew Slover elected chair of USARL Men's competition at USARL LLC AGM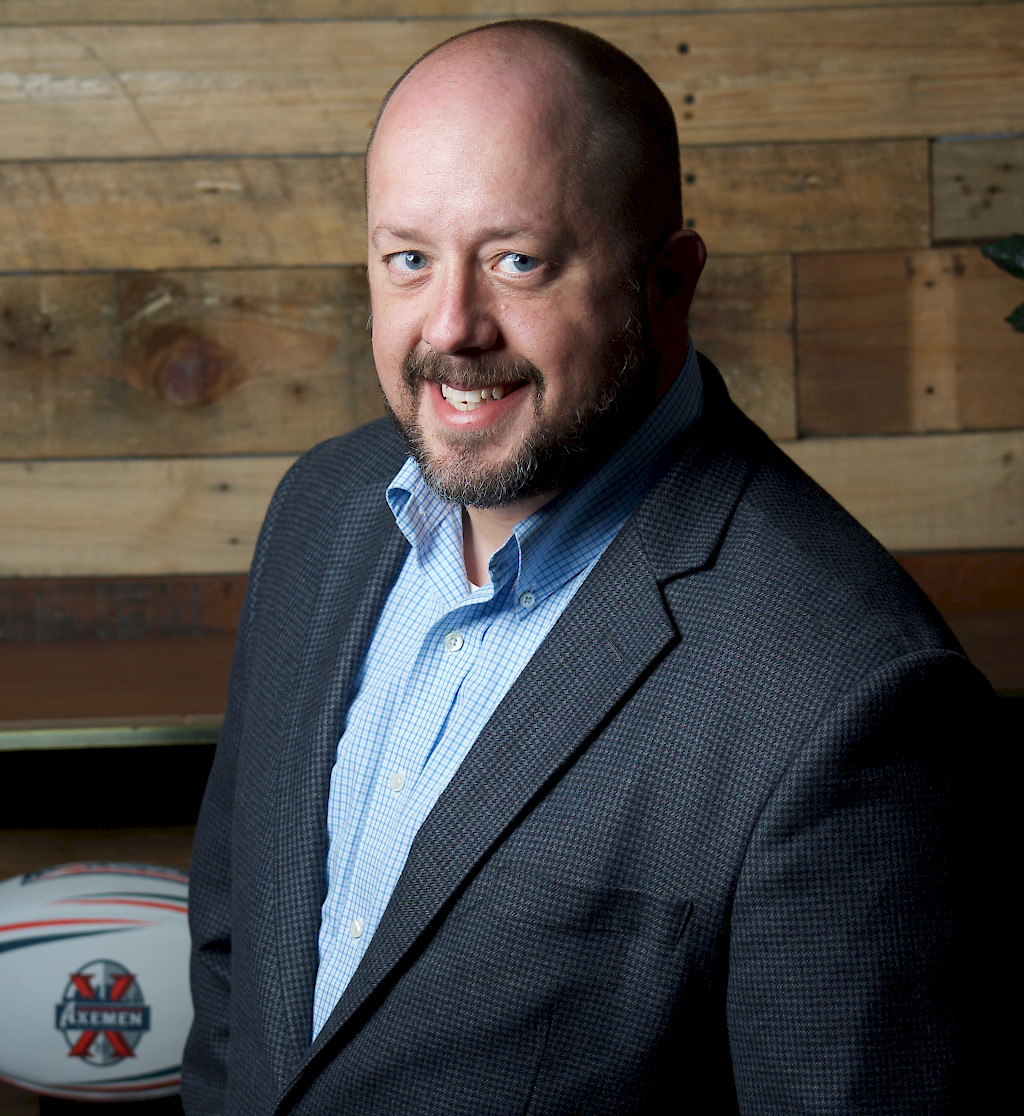 At the USARL LLC Annual General Meeting on Sunday, February 13 the members elected Drew Slover as their new Chair, locking in for a 4-year term the position where he had already been serving as Interim Chair.
Drew Slover has been involved with Rugby League in the United States for more than 16 years. He founded the Jacksonville Axemen with his business partner Daryl "Spinner'' Howland in 2006, which has grown to be one of the most successful Rugby League teams in the United States. The Jacksonville Axemen have played in eight Championship finals, winning in 2010, 2012, and 2018. Players from the Axemen have represented six different countries, including the US. Several players who were introduced to Rugby League through the Jacksonville Axemen have traveled and played for teams around the world. 
Along with the Axemen, Slover has helped organize more than twenty international Rugby League events in Jacksonville, FL, including eight Rugby League World Cup Qualifier games. Most notably, the "Australia Day Challenge" in 2008 brought in over 12,500 fans from 40 states and 15 countries to watch the South Sydney Rabbitohs take on the Leeds Rhinos. 
In 2011, Slover helped develop a reserve grade competition for the Axemen, which acted as feeder clubs for the team. In 2014 this competition then evolved into three new teams in the South, and the Southeastern Rugby League competition. Teams that originated from this included the Tampa Mayhem, Atlanta Rhinos and the Central Florida Warriors. 
Slover was a proponent in the founding of the USARL and has been an active board member for both the "LLC" (Men's domestic competition) and the "INC" (National Governing body) for many years. He owns an advertising agency in Jacksonville, FL and has two children with his wife Mary. His family is equally passionate about Rugby League, as Mary serves as the Athletic Trainer for the Axemen and the USA Hawks Men's and WheelchairRL teams. 
In his acceptance speech, Slover touched on ways the league can grow and build. He laid out plans to share lessons learned from his experience at the Axemen with the entire league, through shared guides and a series of webinars. He also spoke of the need for clubs to compete on the field but cooperate off the field, working together to build the competition.
"I'm excited to use my experience as a team owner to help move things forward for all teams in the USA," says Slover. "Even though we compete against each other on the field, all the teams in the USARL are in this together. I'm hoping to foster an environment where teams support each other to make the league more successful as a whole. Rugby league has so much potential to grow, and we need to work collaboratively to improve its presence in the US."