Titans coach optimistic in their inaugural season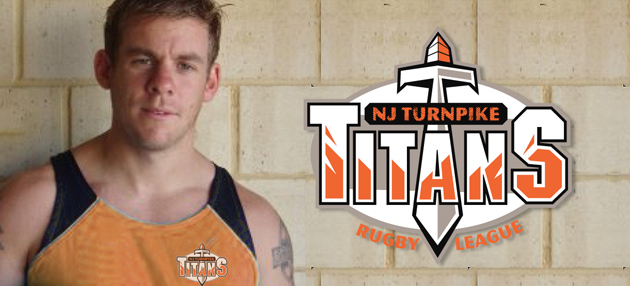 While 3 news clubs take the field in the USARL's first ever season, a number of eyes will be watching the NJ Turnpike Titans coached by former Hunslet Hawks Stuart Harvey.
Stuart Harvey has an impressive resume playing all over the world before injury sidelined him in 2009.  During his career he has also coached a number of sides both in conditioning and fitness as well as preparing teams with training sessions and pre-season schedules.
In order to make an impact in their first year, Titans CEO Paul Silverman decided he needed a coach who had a history dealing with a group of talented yet inexperienced players.  "When the USARL was launched, Stuart Harvey reached out to me and pitched his case as to why he was the right man for the job" said Silverman. "After a few calls I became convinced I was fortunate to have a coach who understand the challenge facing our startup club."
When interviewed Harvey noted "I am really looking forward to coming over to the United States and becoming head coach of the NJ Titans.  For me the draw was the passion for local and youth development that were at the forefront of our discussions.  I know that the first season is always difficult for any club but with the squad assembled shared with the experience I bring to the table, I am confident the Titans will be taken seriously throughout the USARL 2011 campaign."
He added "We are going to look at the player applications that have been made from the UK & Australia and assess if this is something we want to do as it is paramount to the success of the club that we develop home grown talent. The youth development program that is in place in NJ can only assist the Titans in their quest to become the nation's number 1 rugby league side."
The Titans season kicks off in Round 1 against the Boston 13s on June 4, 7pm at Charlestown Highschool Stadium (MA).