Hawks Selection Options Wide Open After Final Trial Game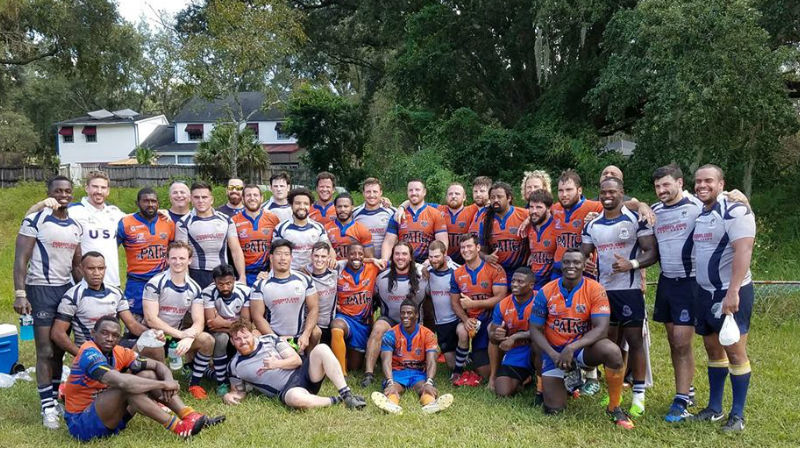 Many players took the opportunity to impress selectors by stepping up in the final USA Rugby League Select side trial game, in which the NORTH defeated the SOUTH 44-22, Sunday in Tampa. 
The two 17-man squads went at it hammer and tong through the first three quarters before the hot Florida temperatures and sheer physical exhaustion started to take their toll on players in the closing stages.
Prior to the game, the coaches made some final tweaks to the squads by moving players named in one side over to the other.
On top of that, the standard USARL rule of unlimited interchanges was altered for this match, reducing interchanges to ten and head coach Rutgerson says that was done for a reason.
"We got to see what I wanted to see and that was these guys under fatigue. It showed up a few things and it also showed up other guys that did perform well. They put on a few plays I needed to see, which were obviously designed to test out the defense, and it worked out really well."
The dry track in Tampa added to the game being a wide-open spectacle that featured enterprising and attacking football.
Rutgerson says after the NORTH v SOUTH All-Star game was played in wet conditions in Philadelphia in September, it was good to see players having the chance to open up on offense in the dry conditions in Tampa.
He says as a result, he and Richardson must now rethink final selections to the train-on squad.
"A couple of guys have really put themselves in there and I'm going to have to take a good look at the footage. They really stood up."
The USARL is due to submit its train-on squad to the Rugby League International Federation by the end of the week.
The 2021 RLWC Americas region qualifiers are set to be played November 13-17 in Jacksonville, FL.