Teams Named for USA Select Side Game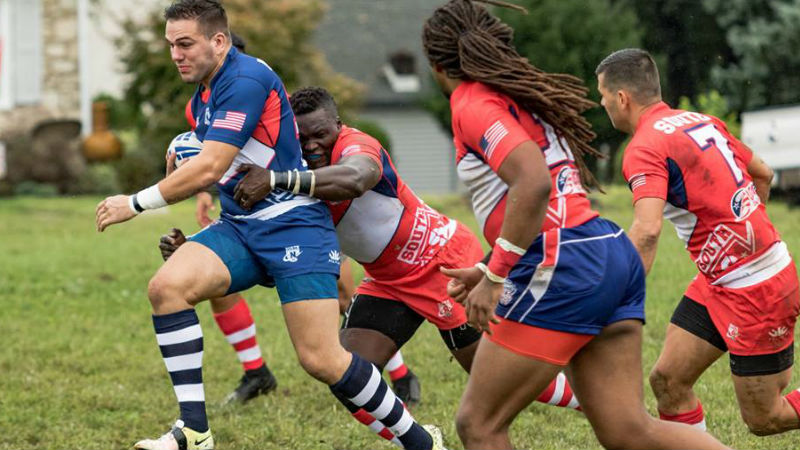 The 17-man teams consist of players from the USARL's NORTH and SOUTH conferences, although unlike last month's All-Star game, players picked for either conference won't necessarily turn out for the side they've been named in.
USA Hawks head coach Sean Rutgerson says the idea behind mixing and matching players is to take them out of their comfort zones.
"Because we didn't get a game against anyone else, we need to see how these guys perform under pressure. I want to see certain people go up against other people and test them out. I need to see these guys playing with different people against guys that they're not familiar with, or they are familiar with, and see how they go."
Sunday's game to be played in Tampa, FL, is a final internal trial for domestic-based players hoping to be named in the USA Hawks train-on squad for next month's 2021 Rugby League World Cup Americas region qualifying series to be held in Jacksonville, FL.
The coach says another major difference between Sunday's match and a typical USARL club fixture is that only ten interchanges will be allowed, rather than the standard unlimited substitutions.
"This is what we're going to choose our squad from for the qualifiers, so this is probably their last opportunity to show me what they've got."
After the game, coach Rutgerson and Hawks assistant coach Brent Richardson will choose a preliminary squad.
NORTH Select side:
1 Shaniyat Chowdhury 2 Karim Singleton 3 Jay Robinson 4 Brandon Anderson 5 Tristan Sylk 6 Sterling Wynn 7 Brian Madden 8 Dave Greiner 9 George Reis 10 Kyle Denham 11 Andrew Kneisly 12 Josh Heath 13 Chris Frazier
Interchange: 14 Quenton Craddock 15 Rafael Mendez 16 Chris Wiggins 17 Dane Wilcoxen
Coach: Brent Richardson
SOUTH Select side:
1 Roderigus Ceasar 2 David Washington 3 Cody Blackwell 4 Kyle Grinold 5 Tyler McClain 6 Jude Kermundu 7 Jethro Hauser 8 Justin Branca 9 Bart Longchamp 10 Curtis Goddard 11 Kevin Wathen 12 Sean Hunt 13 Nick Newlin
Interchange: 14 Jay Mumbo 15 Sam Cowley 16 Steven Knight 17 William Huie
Coach: Sean Rutgerson
USA Select side trial:
Sunday, October 7, 2018
Scheduled kickoff 10am EST
Kick Ball Society Fields - 4705 E Regnas Ave, Tampa, FL 33617