Interim Train-On Squad: Hawks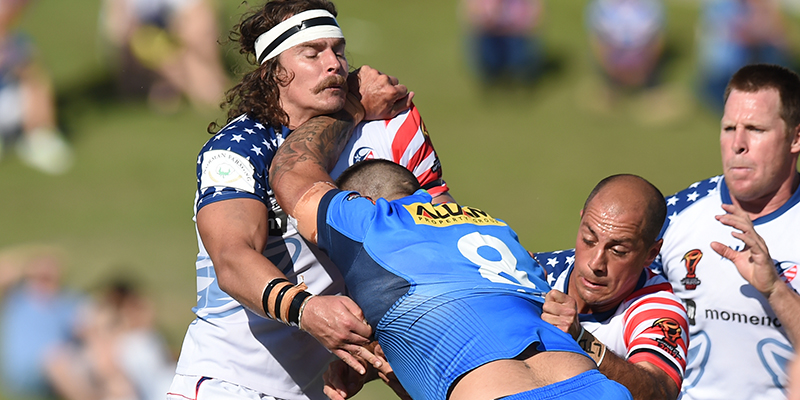 There are roughly 40 players on the list, all of whom are being encouraged to get themselves to peak fitness to give them the best chance of being included in the mix for selection for the national team.
Head coach Sean Rutgerson has been liaising with his assistant coach Brent Richardson and team manager Billy Neilsen to put together the interim squad.
They've deliberately kept it large because they want as many players as possible to use their specially designed Facebook site on which training programs have been posted.
"It's quite a big squad at the moment," says coach Rutgerson. "They just went through one fitness test and those that didn't get back to me are no longer in the group.
"That's the way we've got to do it here because we can't get together too much, so if they can't be bothered doing a 25-minute fitness test then they don't deserve to be in the running to play for their country.
"It may seem a bit harsh, but if you want to play for your country I don't think it's too hard to put in 25 minutes worth of effort and post your score on a Facebook page."
He goes on to say that there have been some instances in which players carrying injuries have been allowed to do modified programs.
In some other cases where there are mitigating circumstances, the deadline has been extended for players to complete their fitness tests, but because they're at a stage where they need to get their fitness levels up, the coach is adamant the players get with the program.
And he adds this also includes eligible guys who are playing in Australia and England.
"We only get to train as amateurs over here. We're on the field twice, maybe three times a week, some guys maybe only once, so the skill level with the ball and practice and all those little bits and pieces is limited, but what's not limited is the amount of fitness and training you can do yourself."
Coach Rutgerson says the plan is to keep the train-on squad large because the more players in it who train hard will lead to a better competition as there will be more players who are fitter and mentally tougher.
He says because not all clubs produce videos of their games, he has put the onus on players to make sure they get their games recorded and posted online, rather than sending in highlight snippets, so that he and his coaching staff can assess players' abilities.
"We're fine tuning it as we go," he continues.
"Nothing is perfect, and we still have to rely on the word of trusted people at each team and that's the way it's going to go until we get to a situation where we do have proper coverage of all games."
The coach stresses that this is not a final list and that players will be added to and taken out of the group over a period of time.
USA Hawks train-on squad:
Brandon Anderson (Shellharbour Stingrays)
Ryan Burroughs (London Skolars)
Shaniyat Chowdery (Brooklyn Kings)
CJ Cortalano (White Plains Wombats)
Sam Cowley (Atlanta Rhinos)
Dom Defalco (Brooklyn Kings)
Joe Eichner (Junee Diesels)
Ty Elkins (Atlanta Rhinos)
Bureta Faraimo (Hull FC)
Gabe Farley (Philadelphia Fight)
Chris Frazier (Northern Virginia Eagles)
Kristian Freed (Wests Mitchelton)
Alex Foster (New York Knights)
Kyle Grinold (Jacksonville Axemen)
Rich Henson (Philadelphia Fight)
Danny Howard (Wentworthville Magpies)
Taylor Howden (Tigers Rugby Ohio)
Sean Hunt (Atlanta Rhinos)
Tyler Ierardi (Boston 13s)
Andrew Kneisly (Philadelphia Fight)
Bart Longchamp (Tampa Mayhem)
Cory Makelim (Sheffield Eagles)
Con Mika (Toulouse Olympique)
Nick Newlin (Atlanta Rhinos)
Mark Offerdahl (Sheffield Eagles)
Eddy Pettybourne (Toulouse Olympique)
Sonny Pettybourne (Toulouse Olympique)
Joseph Paulo (Cronulla)
John Purnell (Jacksonville Axemen)
Josh Rice (New York Knights)
Marcus Satavu (Brooklyn Kings)
Tim Stubbs (Keighley Cougars)
David Thomas (Jacksonville Axemen)
David Ulch (Tampa Mayhem)
Junior Vaivai (Hull Kingston Rovers)
Pio Vatuvei (Jacksonville Axemen)
Matt Walsh (White Plains Wombats)
David Washington (Jacksonville Axemen)
Terrance Williams (Atlanta Rhinos)