USA Names 21-Man Squad for RLWCQ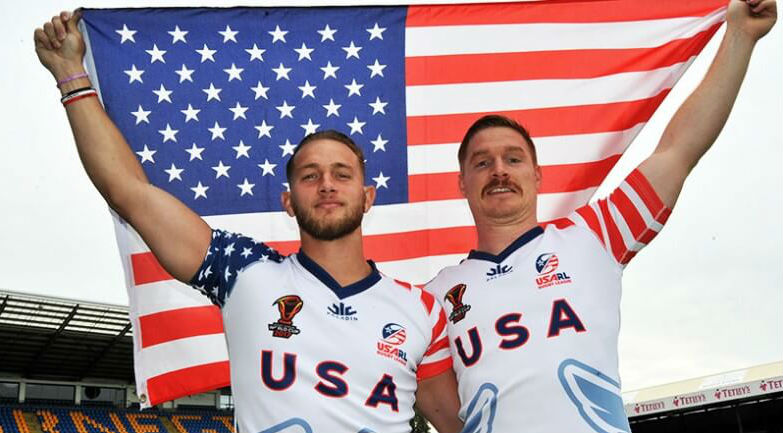 The University of North Florida, Jacksonville, will stage two doubleheader rounds on November 13 and 17, 2018. In the opening round the USA Hawks will tackle newcomers Chile with the winners facing either Canada or Jamaica in the second round.
The winners of that second round match will automatically qualify for the 2021 Rugby League World Cup in England, while the runners-up will have the option of competing for a final berth in a World playoff group in late 2019.
The USA's 21-man squad is a mix of players with previous international experience and others in line to make their Test debut.
The squad contains nine domestic-based players, as well as ten heritage players and two others who have playing overseas.
USA Hawks head coach Sean Rutgerson believes the squad is as strong a combination as possible that he and assistant coach Brent Richardson could select to represent America.
"Really happy with who we have and am more than confident they will be able to do the job for the USA. We have a lot more experience than last time, and hopefully a lot fitter. We are expecting the other countries to be a whole lot better as well, so it should provide a great example of our game to all the fans."
USARL has set up a GoFundMe page looking to raise $10,000 to help players cover the costs of this upcoming tournament. If you would like to contribute, please click here
USA 21-man squad:
Nick Newlin (Atlanta Rhinos), Ryan Burroughs (Barrow Raiders), Brandon Anderson, Jay Robinson (Brooklyn Kings), Jerome Veve (Burleigh Bears), Joel Luani (Canterbury-Bankstown Bulldogs), Chris Wiggins (Delaware Black Foxes), Bureta Faraimo (Hull FC), Kyle Grinold, David Washington (Jacksonville Axemen), Joe Eichner (Junee Diesels), Chris Frazier (NOVA Eagles), Kyle Denham, Andrew Kneisly (Philadelphia Fight), Cory Makelim, Mark Offerdahl (Sheffield Eagles), Connor Donohue (Sunshine Coast Falcons), Eddie Pettybourne, Sonny Pettybourne (Toulouse Olympique), Danny Howard (Wentworth Magpies), Kristian Freed (Wests Mitchelton)