Hawks soar on cloud Nines during loss to Australia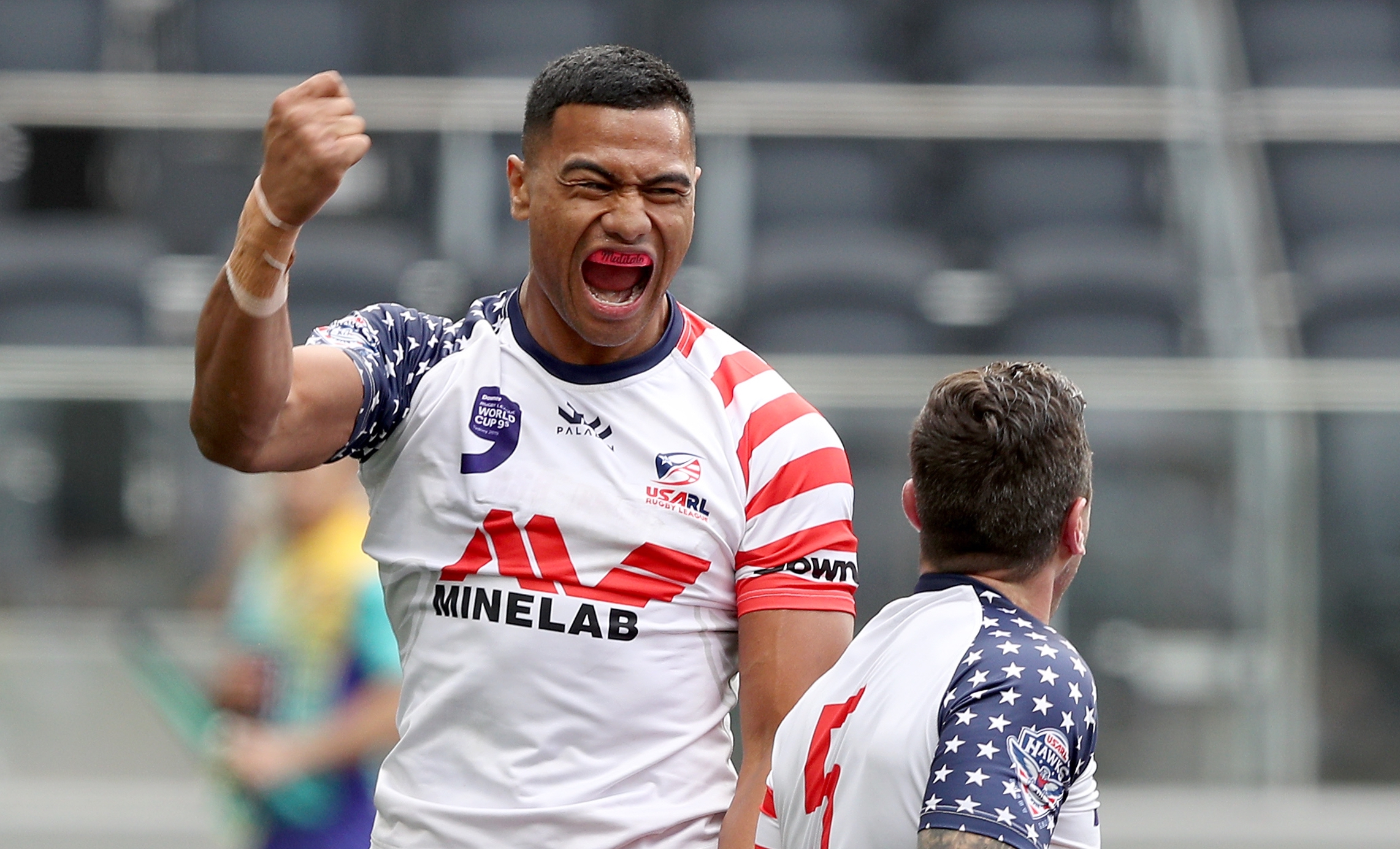 The USA Hawks added to their growing highlights reel even if they failed to emerge from the pool stages at the World Cup Nines.
That's the opinion of a number of Hawks players after a campaign which reached its highpoint with an early 11-4 lead against the all conquering -  and eventual champion - Australians.
"It was a real buzz - these are the boys we watch every day at the top level," said utility Charlie Jones.
"The boys were super excited at the start. It was great to be out there, giving everything. We were up there. That's Nines footy. When you get in there, anything can happen and we knew that.
"It's exciting stuff - that's why we're really pumped.
"We were playing the best in the world. We said 'we've got nothing to lose. Let's go out there and have some fun'. We were playing for our country.
"We'll be watching that tape - that's a big thing for the boys."
The US opened their tournament with try to Junior Vai Vai off Bureta Faraimo's pass but they were overrun by Papua New Guinea, losing 27-10. The game marked the first outing in red, white and blue for Cronulla Sharks star Ronaldo Mulitano.
In the clash with the Aussies, the Americans took just one minute and 19 seconds to score. Corey Makelim's kick was fumbled and Ryan Burroughs raced through to dot down.
Winger Kyle Feldt hit back for the green and gold before another amazing Hawks try, Mulitalo grubber kicking ahead and the ball evading Australia's Kalyn Ponga as it bounced off an upright and into the waiting hands of Christian Freed.
The headline writers were ready - Land Of The Freed - after the bonus point try as Burroughs converted.
The Americans almost held the lead for the halftime break but couldn't quite manage, with Ryan Papenhuyzen scoring after the siren. The home side owned the second half, running out 41-11 winners.
"We gave it a good effort," said Jones. "It's just fitness. Fitness is the key, that was played at a pace we're not used to."
By the time the final pool game came around, the Hawks were spent and Ken Maumalo scored three tries in New Zealand's 46-0 victory.
"Everyone had the same approach - just hold the ball and you give yourself more chance," said prop Mark Offerdahl.  "When we held the ball, we did OK.
"The 2013 World Cup was pretty good but that was good too, that was pretty fun."
Next up the Hawks head to Jacksonville to prepare for their World Cup qualidier against the Cook Islands.