Axemen go down in South playoffs with historical defeat by the Tampa Mayhem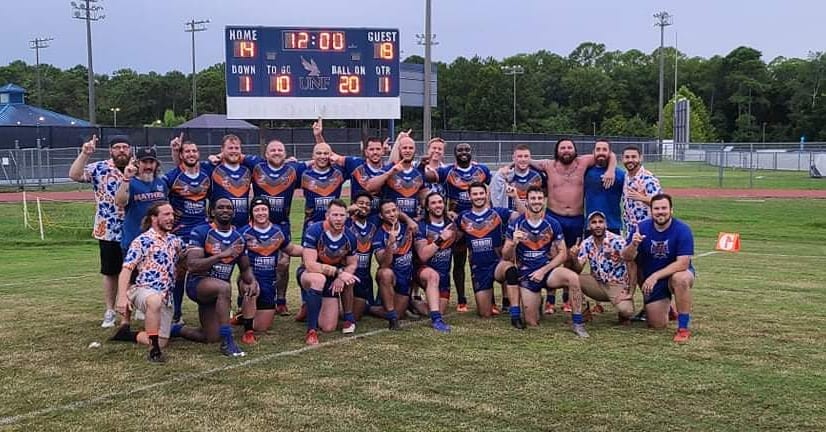 The 121 Financial Jacksonville Axemen suffered a season ending loss last weekend in the South Championship to The All Insurance Underwriters Tampa Mayhem. The Axemen, who were undefeated and won over Tampa already twice this year, were the favorite to win but the Mayhem underdogs came out the victors. In a brutal battle the entire game, Tampa managed to hold the Axemen off on a charge late in the game for a narrow defeat of 18-14.
The win for Tampa made history as they will go on to play in their first ever USARL championship game on August 28th against the Delaware Black Foxes, hosted by the Mayhem in Tampa, FL.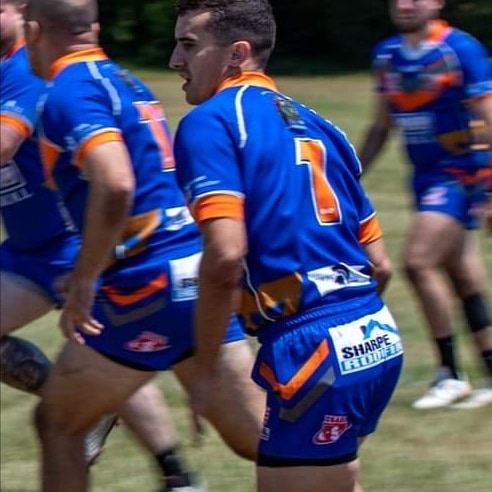 "It was a great game," says Tampa's Billy Neilson.  "Jax jumped out to an early lead and got the home crowd into it.  Our boys were able to hang on at the end, but damn it was nervous few last minutes.  We look forward to the game against Delaware and the chance at our first national championship."
Although unhappy with the loss, Axemen co-founder and general manager Drew Slover can find many positives out of the 2021 season. "Look, our goal every year is to win the final," says Slover. "But after 16 years of running this team and developing rugby league in the USA I recognize this is a building period and I still see a lot of good things coming out of this year. 20 players of our over 30 man squad were either in their first season of playing or their second. There is so much talent on the Axemen team- but we need more experience and the team needs time to gel."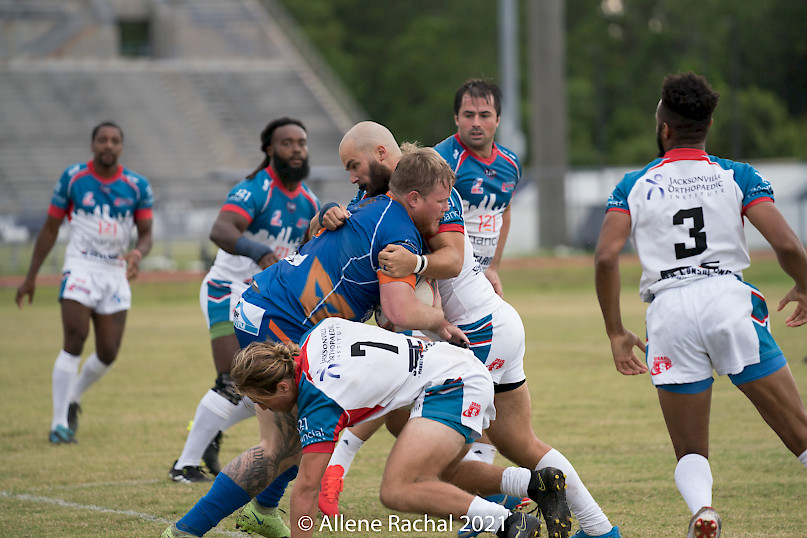 Photo: Allene Rachal
"There were so many challenges to get through this past year and throughout this season, but regardless we were able to bring live rugby league back and let our fans experience Jacksonville's toughest sport. We introduced more than a full squad of new players to rugby league that have never played before. Not only that, but we now have women playing rugby league in Jacksonville and new opportunities are opening up for them with the sport."
"As for Tampa, we wish them the best of luck in the final," says Slover. "Billy Neilson and his team have been working for this for this since 2014 and their hard work has paid off. Just don't get too comfortable winning, because I fully believe the Axemen will be back with a vengeance next year."
Both the Axemen and the Mayhem would like to sincerely thank the fans, sponsors, players, volunteers, and staff for all the support this season. And there is still more to come: Several members of the Jacksonville women's team travel to Chicago this weekend for try-outs and training camp for the USA team. And representatives from both men's teams have been selected for the North vs South All Star game in September.