LA Mongrel home debut goes down to the wire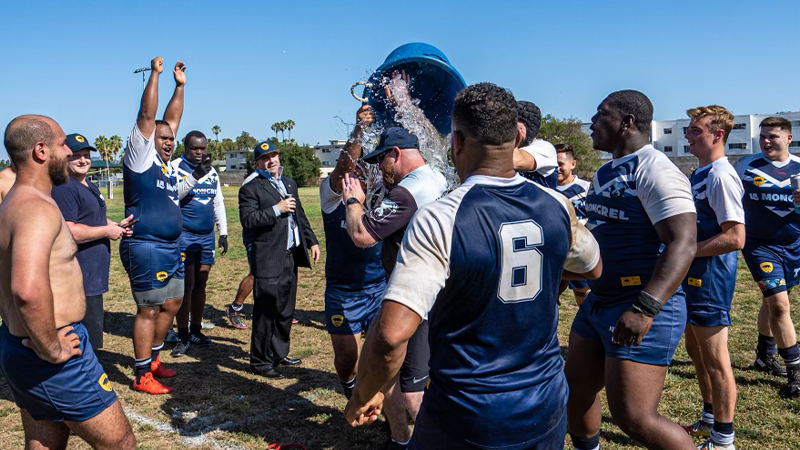 A picture-perfect day in Los Angeles, California set the scene for a nail biting encounter between LA and Sacramento.
The game was relocated to Sherman Oaks Recreational Park in Van Nuys due to ongoing COVID restrictions in the state.
By 3pm we heard the whistle of experienced English referee John Ashton to signify the start of play.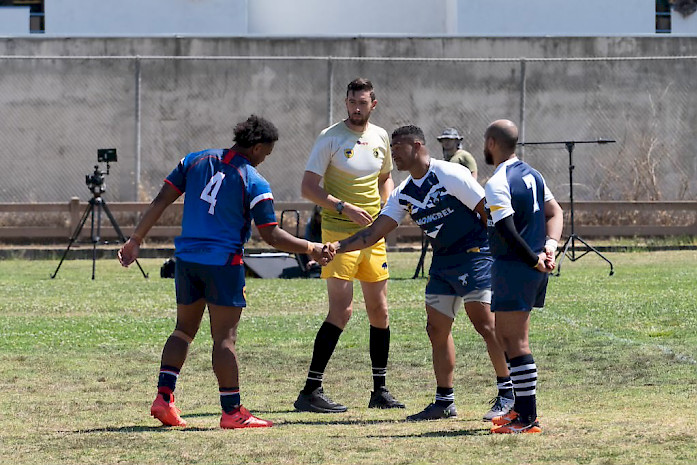 The early sets of the game were fast and frantic with both teams testing out their opponents and the referee. Tensions boiled over in the 5th minute with all 26 players involved in a bit of push and shove.
From there the game fell into a rhythm with LA taking an early lead through Co-Captain Omar Aly who scored a try under the posts after a slick offload from his Co-Captain Emiliano Nash. Omar added the extras taking the Mongrel to an early 6-0 lead.
The game was significant for Omar as it was his first opportunity as the dominate play maker for the Mongrel also first as Captain.
Sacramento Immortals bounced right back with quick tries from Tuiono Stark and Pita Naruma.
The game went into half time at 16-14 to the Mongrel.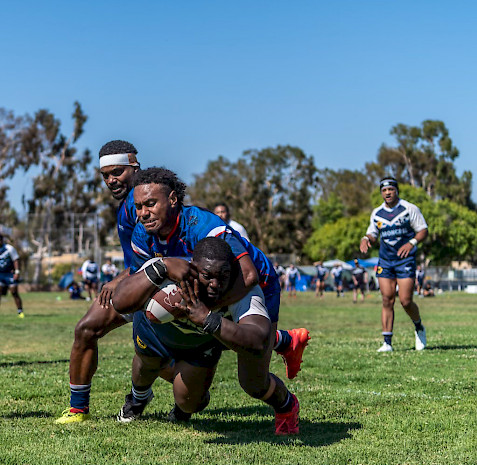 It was see-sawing game from here right through to the final moments of the game, with both teams keeping the other in the game through attacking errors.
With scores locked 22-22 the LA Mongrel received a penalty right in front of the posts and young gun Seth Cooney calmly added the 2 points.
With 5 minutes left to run in the game the Mongrel kept the Immortals from scoring after they spent repeat sets attacking the try line.
The game finished 24-22 to the Mongrel. In what was a brilliant start to the California Rugby League season.
Notable attacking performances from Mongrel players Emiliano Nash, Haoa Dedrick and Jayson Jackson laying the foundations for the win.
With Sacramento debuting six players under the age of 20 being a highlight and a show of a bright future for Skipper Nuilevu's team. Special mention to Epeli Tagicakebau for scoring a double on the wing.
For Full Match Replay - Check out The California Rugby League YouTube