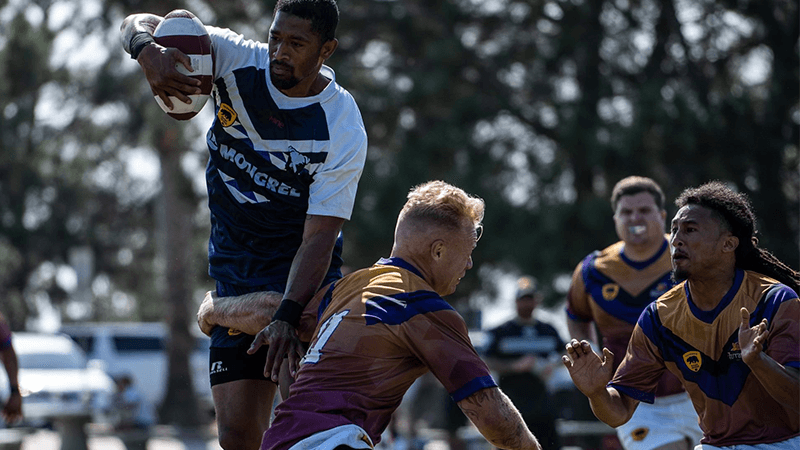 With one victory at home for the season, the LA Mongrel rolled down Highway 5 deep into San Diego Barracudas territory with a sense of purpose looking to spoil the debut game for their SoCal nemesis.
Billed as the 'Battle of SoCal' or by announcer Chad Cooper the 'War of the Roses'. A tribute to the Yorkshiremen coaching the teams.
With the game pushed back to 3:40pm to accommodate the diabolical California traffic both teams were itching to get the show on the road.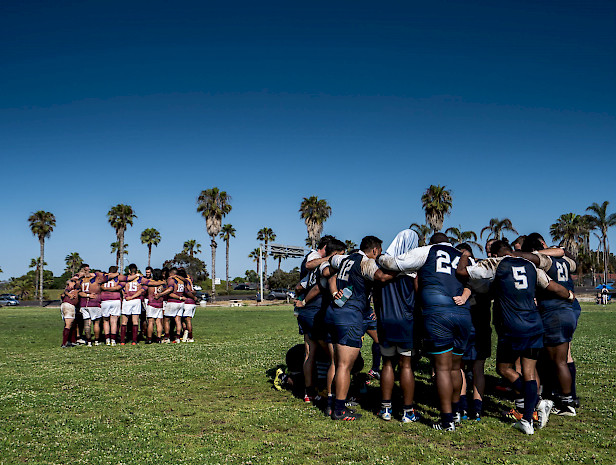 John Ashton sounded the whistle and in quick succession the Mongrel strolled over for two unanswered tries off the back of strong ball carries from Miles Criss and Jayson Jackson.
With the early deficit against the Barracudas, coach and ball player Ben Calverley rallied his troops around the goal posts for a quick chat. From this point the 'Cudas were noticeably more confident and structure in their defense.  
For most the San Diego outfit this was their first game of Rugby League. For impressive debutant Ben Mills this was his first game of any form of Rugby. Further highlighting the exceptionally talented American athletic talent in California.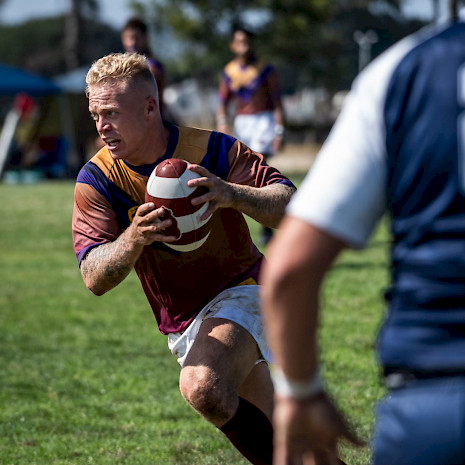 The second 20 minutes was back and forth with both teams missing opportunities to capitalize on field position. Omar Aly steered his side around in a composed manner with the Mongrel putting on 24 unanswered points.
Going into the break, history was made with Brian Hutchinson the 'Jamaican Hulk' crashing over for a try next to the goal posts - with the scores at half time 24-4 in favor of the Mongrel.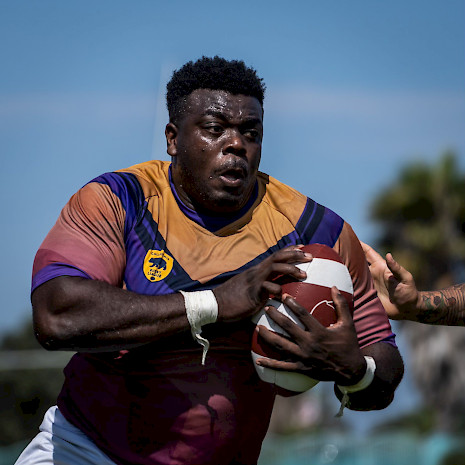 The first 20 minutes of the second half was a defensive fest with both teams doing an amazing job at mummifying any attacking opportunities. Moshe and Elton were all over San Diego's 5th tackle options smothering San Diego kicker Ben Calverley at any opportunity.
As the game went on San Diego's attack started to take shape. An impressive adjustment for such a new side. Strong runs out of acting half topped off with the halves connecting the big men with space on the edges. The team has a bright future as their combinations will be humming by finals time.
The gritty Mongrel finished the game strong in attack pushing the final score to 38-4. Ady Cooney's men continue their unbeaten run which has come of the back of energetic defense.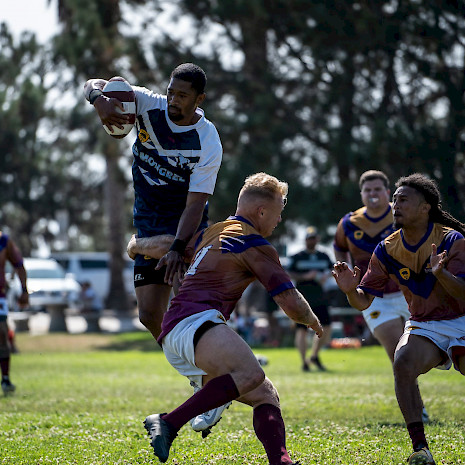 Next weekend California Rugby League comes up the highway to the capital city of Sacramento where the 'Battle of Sacramento' takes place with the Immortals playing the Young Tigers.
Opening the festivities on July 17th will be the season opener for both the Dead Pelicans and the Savage.