The Battle of the Brothers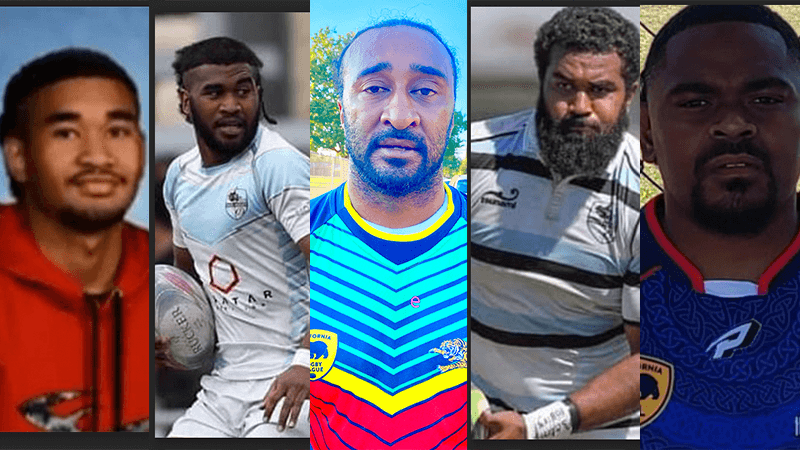 The rivalry between the Immortals and the Young Tigers is like a sibling rivalry in more ways than one.
Not only do the two teams share the city of Sacramento as a home they share five Fijian brothers split between the two teams.
The Young Tigers featuring Isei Tikoisuva, Suliasi Naruma and Apisai Naruma.
The Immortals featuring Pita Naruma Junior and Tui Niulevu.
USARL.com caught up with Isei the eldest of the brothers. "It's like always with your brothers, you are family and have respect for each other but you still want to win it"
When asked about who the family were going to be cheering for he responded, "They are just coming out to watch some good rugby league".
With two games schedule for Saturday it is sure to be a great day of Rugby League. The Fijian community will be well represented on both teams as well as off the field with Fijian pie makers, Bula Pies attending the event.
The Fijian brothers will be looking to do their teams proud as well as their family. There can only be one winner on the day and for the sake of a peaceful Sunday lunch we hope it's a draw.

Pita and Tui have been regulars in the Immortals line ups for the duration of 2021 with Tui being the coach of the Immortals since 2019.
The eldest of the brothers is Isei who will be lacing up for the Young Tigers for the first time. He brings a wealth of experience in Rugby Union with a D1 season with Haywood.
As for the younger brothers Apisai and Suliasi they are making their debut in the California Rugby League. From reports, they are both exciting players who can spark their sides attack at any moment.
For the Immortals, keep an eye out for their captain Samuel Waqa and try scoring machine Epeli Tagicakebau, they will both be looking to bring home the first victory of the season proper for the team.
The Young Tigers, in their second Saturday as a team will be on a mission to take home the bragging rights for 2021. With the late exclusion of Mikaele Lomano who has been selected in the USA Under 23's squad the Tigers will be looking for a big game from Mason McCrory, Ray Zapanta and Jordan Heine
Catch the action from 3pm at Danny Nunn Park in Sacramento or on the California Rugby League YouTube page.