Train on squads revealed for the 2021 North vs South representative game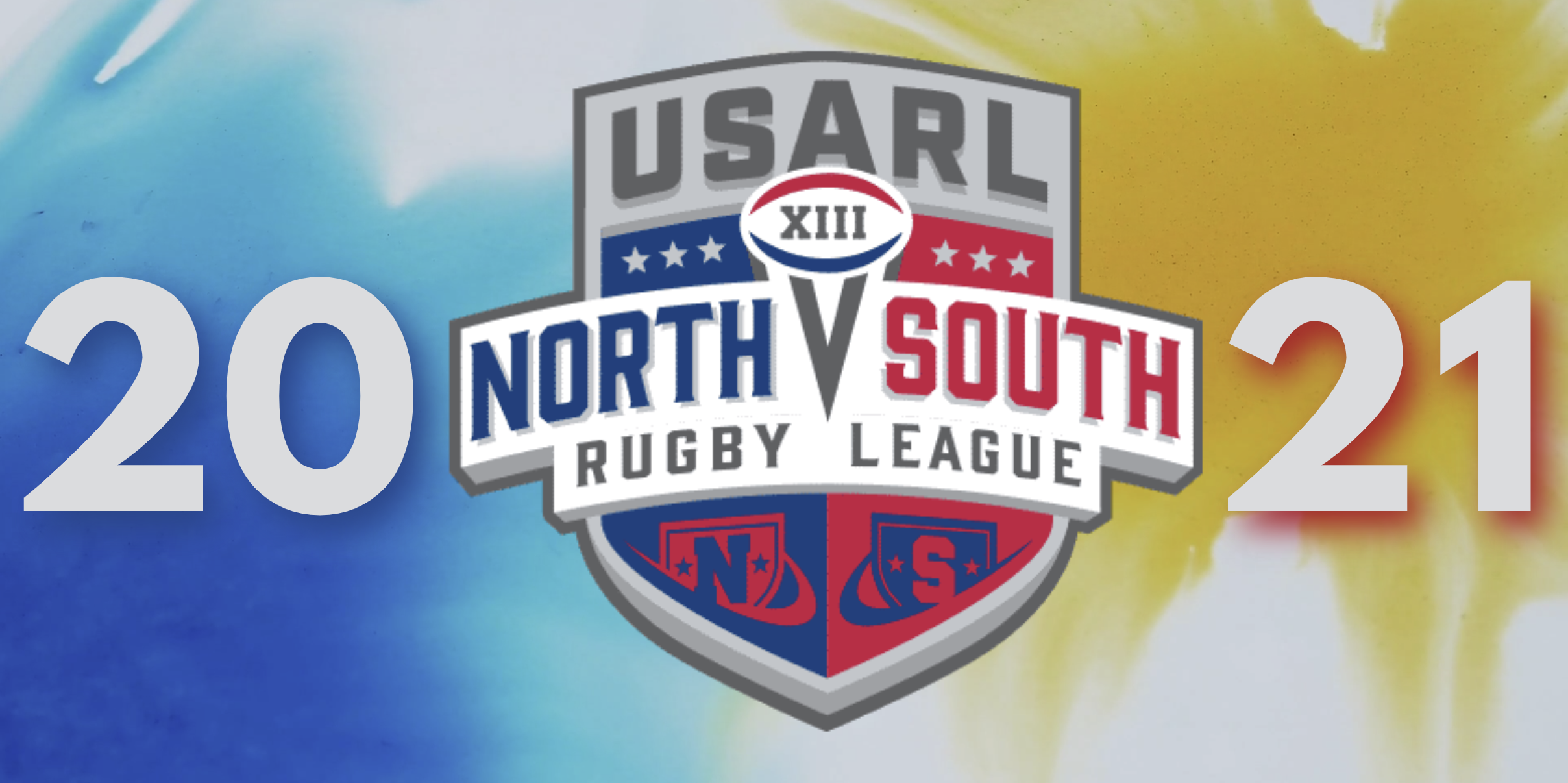 USA Rugby League's annual North vs. South game pits the best players from the rival USARL North and South conferences against each other in a competitive contest which is part of the USA Hawks selection process. This year's game is scheduled to take place on September 11th, 2021 in Wilmington Delaware.
USARL North coach Liam Mulhall and USARL South coach Sean Rutgerson have named their 2021 30 man camp rosters. During the training camps the player lists will be cut to 20 for each side, from which each coach will select a squad for game day. 
The camp rosters are as follows:
North Camp

South Camp

Pierce Armstrong

Delaware Black Foxes

Tony Anderson

Jacksonville Axemen

Jason Barlow

Delaware Black Foxes

Ryan Bannerot

Jacksonville Axemen

Jamie Cebada

Delaware Black Foxes

James Campbell

Jacksonville Axemen

Tim Clayton-Cornell

Delaware Black Foxes

Khalial Harris

Jacksonville Axemen

Dylan Conley

Delaware Black Foxes

Hunter Lawson

Jacksonville Axemen

George Evinson

Delaware Black Foxes

Mike Nito

Jacksonville Axemen

Ian Ferguson

Delaware Black Foxes

Tony Robinson

Jacksonville Axemen

Connor Gilden

Delaware Black Foxes

David Washington

Jacksonville Axemen

Christian Gwynn

Delaware Black Foxes

Kevin Wathen

Jacksonville Axemen

Dante Jacquet

Delaware Black Foxes

Malcom Webb

Jacksonville Axemen

Aldo Karamoy

Delaware Black Foxes

James Williams

Jacksonville Axemen

Zephir Lambert

Delaware Black Foxes

Justin Williams

Jacksonville Axemen

Corey Lee

Delaware Black Foxes

Cody Blackwell

Tampa Mayhem

Jeff Magin

Delaware Black Foxes

Justin Branca

Tampa Mayhem

Collin Phalen

Delaware Black Foxes

Joe Eichner

Tampa Mayhem

Kevin Parsons

Delaware Black Foxes

Austin Fernandez

Tampa Mayhem

Alex Politarhos

Delaware Black Foxes

Josh Heath

Tampa Mayhem

Chris Scanlon

Delaware Black Foxes

Charlie Hutchings

Tampa Mayhem

Chris Wiggins

Delaware Black Foxes

Bart Longchamp

Tampa Mayhem

Kevin Wiggins

Delaware Black Foxes

Jon St. John

Tampa Mayhem

James Williams

Delaware Black Foxes

Andrew Zuluaga

Tampa Mayhem

Patrick Zedikir

Delaware Black Foxes

Tyree Allen

South Florida Speed

Matt Carpenter

Philadelphia Fight

Lance Cavanaugh

South Florida Speed

Bryan Confer

Philadelphia Fight

Ryan Forston

South Florida Speed

Mark DiLiberto

Philadelphia Fight

Rod Ceasar

Southwest Florida Copperheads

Mike Gentile

Philadelphia Fight

Curtis Goddard

Southwest Florida Copperheads

Andrew Kneisly

Philadelphia Fight

Jude Kermundu

Southwest Florida Copperheads

Brian Madden

Philadelphia Fight

Jay Mombu

Southwest Florida Copperheads

Nick McBride

Philadelphia Fight

Liam Piggins

Southwest Florida Copperheads

Tom Saunders

Philadelphia Fight

Wes Piggins

Southwest Florida Copperheads