USARL Inc. Welcomes Geoff Mason as Head Coach of the USA Hawks Wheelchair Rugby League Team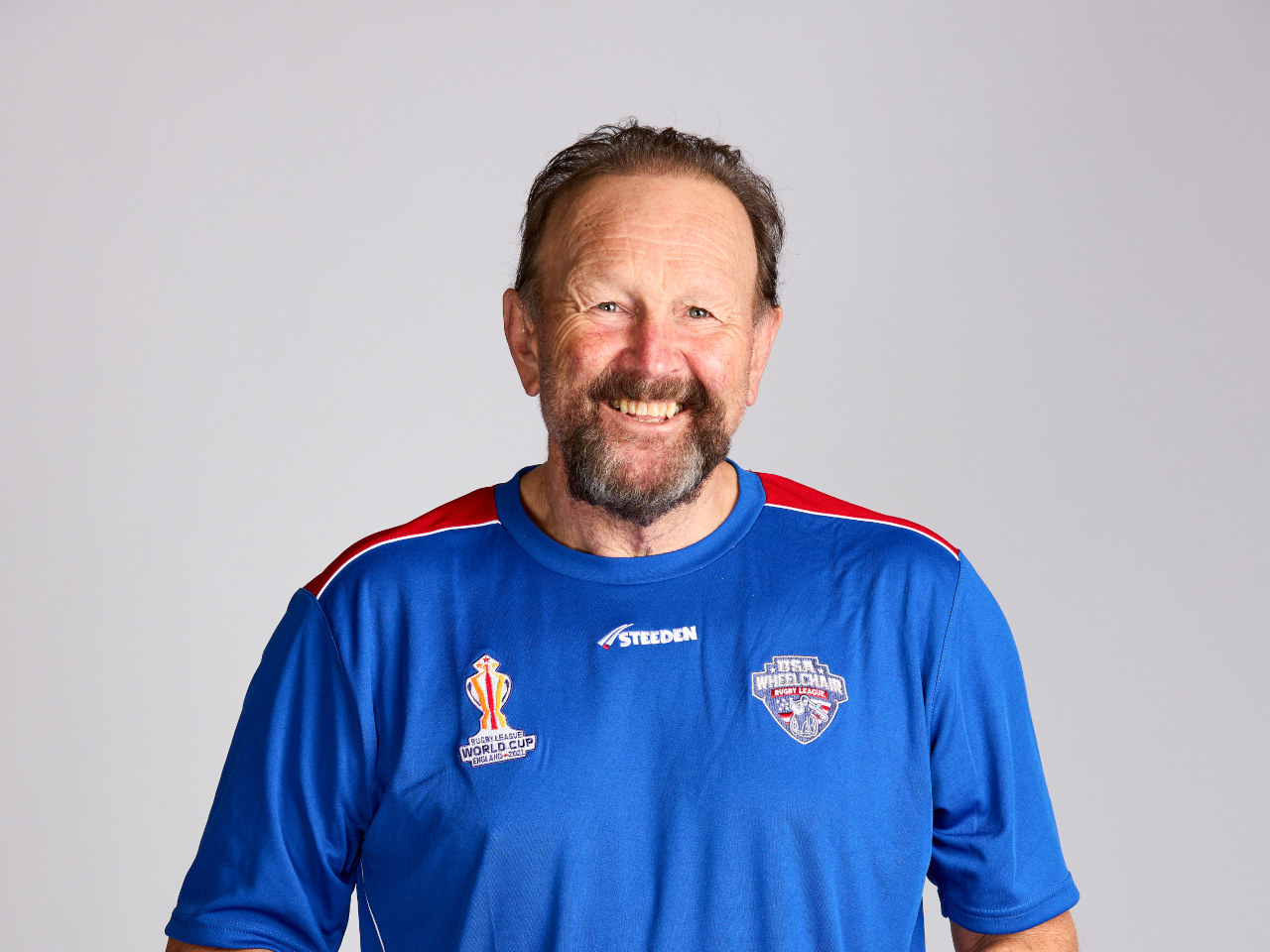 The USARL Inc. is delighted to announce the appointment of Geoff Mason as the head coach of the USA Hawks Wheelchair Rugby League team, effective from Aug 9, 2023. Geoff will also join the existing board of directors as a member.
A native of Australia, Geoff played Rugby League for 30 years playing for Penrith Panthers junior representative teams, the Newtown Jets in the NSWRL, and the Newcastle Division team in the 1978 Country Championships and against the touring New Zealand team. He is a strong supporter of the Newtown Jets in the NSW Cup competition. He is a retired state employee in South Carolina and has lived in the United States for 40 years. He is passionate about the game and wants to see the growth of the game in the United States. He is married and has two children.
Geoff's role as head coach of the USA Hawks Wheelchair Rugby League team will involve developing a domestic competition, creating opportunities for players of all abilities and backgrounds, and building a national team that can continue to compete at the international level. He will also work closely with the USARL Hawks men's and women's teams, as well as the Pacific Coast Rugby League (PCRL) and other regional organizations, to foster collaboration and growth within the Rugby League community.
Geoff said: "I am honored and excited to join the USARL board and take on this new challenge. Wheelchair Rugby League is a sport that can change lives and bring people together. The success of the US Wheelchair team in the last World Cup has me convinced of the potential success of this form of Rugby League in the US along with the growth of the mens and women's game. I look forward to working with everyone involved in USARL to make Wheelchair Rugby League a success in the USA."
The USARL board congratulates Geoff on his appointment and welcomes him to the team. The board also thanks all the members, volunteers, sponsors, and supporters who have contributed to the development of Rugby League in the USA over the past year. The board is confident that with Geoff's leadership and vision, Wheelchair Rugby League will continue to grow as part of USARL's mission to develop the greatest game of all in the USA.