USARL Justifies Denver No-Play Decision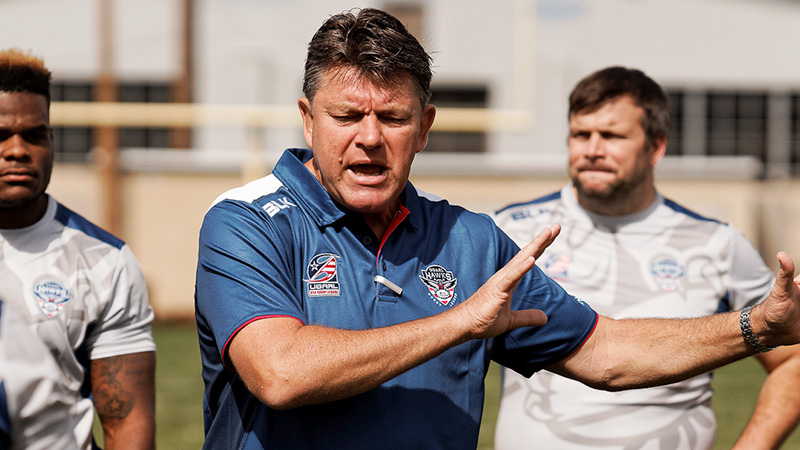 Promoters Moore Sports International were the driving force behind the Mile-High game but have fallen short in a number of events after they wanted the USA Hawks to play Canada in a curtain-raiser to the England v New Zealand game, and at the time USARL chairman Peter Illfield told the Inc board the proposal was flawed and the decision not to play was the right one, even though it was against many who felt they knew better.
"The MSI proposal was prohibitive in our ability to bring together a full-strength team and it would also be cost prohibitive to the players and USARL to satisfy their proposed requirements for travel, equipment, playing/training/travel apparel, along with required promotional apparel."
According to Illfield, the match might have been able to go ahead had MSI been willing to adjust their proposal by subsidizing travel, accommodation, apparel and training equipment for the US players, which they weren't.
He says the USARL was being asked to provide jerseys and team attire, which required investment from the USARL, money they didn't have.
He continues that communication, logistics and financing required more than the 90-days MSI gave them to plan. USARL clubs felt strongly about the squad being domestic-based players with very few heritage players, as they did for RLWC2017.
The problem with that is it didn't satisfy MSI's requirement for a full-strength men's team to compete in Denver.
Illfield also suggested heritage players may not have been willing to travel to the US at that time of year because it was during their respective seasons.
"They demanded a full-strength side, but not sure how that was to be determined, by them or us. They could have decided on game-day that we were under strength and therefore not deliver on their commitments."
Funding for the game was also a major stumbling block.
The USARL felt the onus was on MSI to pony up more to avoid players and staff having to pay costs out of their own pockets, which would have been a burden.
Other components of MSI's proposal that Illfield felt weren't properly addressed included a lack of a media plan, no support for the USARL and adding the Denver game to the schedule without thought given to the pre-existing Colonial Cup series with Canada.
On top of that, the USA and Canada are now preparing for the Americas region World Cup qualifiers in November.
"The overall timing was disruptive to where we were as a board and required investment from the USARL Inc. In such a short time we needed to recruit a committed football operations manager, head coach, team manager, staff and heritage players within 90 days of the event. In brief, the proposal required far too much financial commitment and resources from the USARL in very little time, all without guarantees on return of our investment."