Last Tackle: Joe Eichner and Inside The Toronto Wolfpack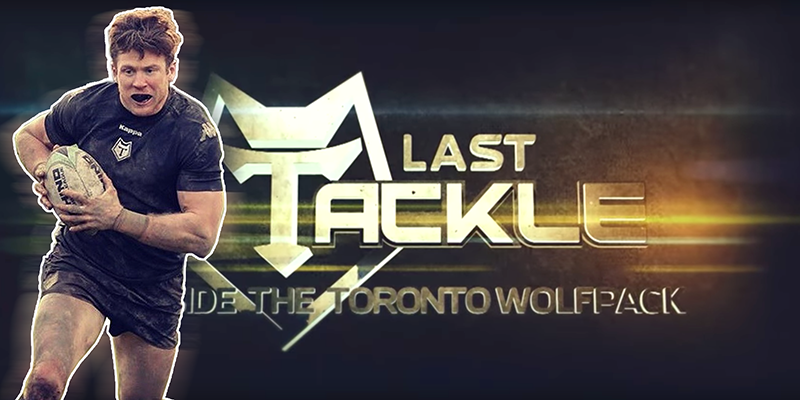 Cruising undefeated through the Kingstone Press League 1 competition and in the process changing the landscape of Rugby League in the Northern Hemisphere, the Toronto Wolfpack continue their quest to grow the sport of Rugby League in North America.
One of their vehicles to promote the game to a global audience is the reality sports documentary 'Last Tackle - Inside the Toronto Wolfpack' currently broadcast into 50 million U.S. households via Eleven Sports. Episode 1 now released will receive 15 airings over a two week period and is also available for fans on Last Tackle's Youtube Channel. The show was also broadcast at SuperLeague's Magic Weekend in Newcastle on the JumboTron in front of 36,000.
Host Adam Fogerty, a former Professional Rugby League player and actor, brings viewers into the world of Rugby League in a monthly series that goes "behind the scenes" with the Toronto Wolfpack documenting the first transatlantic professional Rugby League team dedicated to progressing through the RFL's ranks, from League 1 to the Super League.
WATCH 'LAST TACKLE' EPISODE 1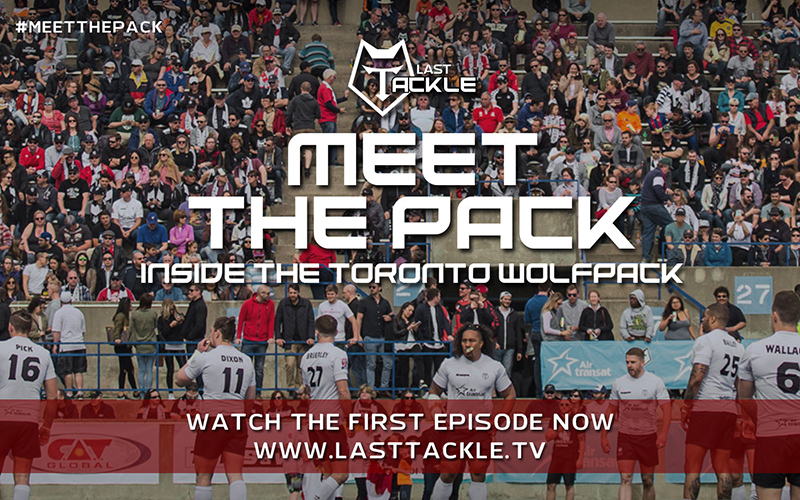 Adam Fogerty was excited about the momentum already being created by both the Wolfpack and Last Tackle, "Last Tackle is more than a Television show about the Toronto Wolfpack; it's a project to both develop and demonstrate a pathway for athletes to follow their dreams of playing professional sports." He continued, "So far, Last Tackle has trialed and funded Nine USA players to travel and play in the U.K. and Joe Eichner will realize his dream this Saturday in his professional debut for the Wolfpack in Toronto!"
Eichner who auditioned in Tampa last October, also played in that weekend's USARL NORTH vs SOUTH All-star Game and soon received word he was one of 18 players selected for a final 12-day tryout in Brighouse, England. He quickly impressed GM Brian Noble who then rewarded Eichner with a contract already joining other USARL sensation Ryan Burroughs.  
Eichner who features in Episode 1 spoke about his whirlwind experience now playing Professional Rugby League, "It's a chance to travel the world, essentially, and play a sport that I love," the 25-year-old said. "Not many people can say they've gotten the chance to do that."
"I think other leagues are going to watch us and see how we're going to do it," Eichner said. "I think we're going to build a foundation for other sports to do the same."
He debuts this weekend June 3, 2017 playing in Toronto Wolfpack vs Coventry Bears Saturday | Lamport Stadium 4:30PM EDT.