Vaivai Looking to USA for Redemption Shot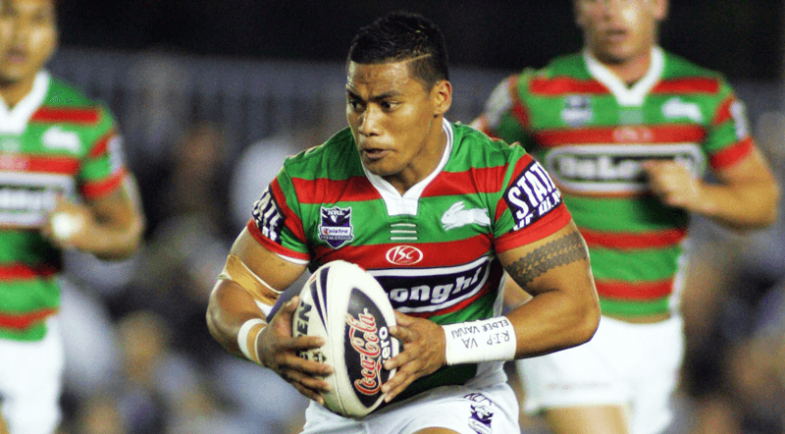 Vaivai, whose cousin is Dwayne "The Rock" Johnson, has played three Tests for USA Hawks and hopes to use the World Cup to show NRL clubs he is worth another chance after reigniting his passion for the game playing under Brett Kimmorley at Wests Devils in Wollongong.
A member of the 2009 NRL Under 20s team of the year, which included Trent Merrin, Gareth Widdop, Jesse Bromwich, Kieran Foran, Daly Cherry-Evans and Jared Waerea-Hargreaves, Vaivai was the competition's leading try scorer and made his first grade debut for Souths that season.
However, he managed just another 10 NRL matches for the Rabbitohs and Panthers before injuries and off-field problems combined to leave him on the rugby league scrapheap in 2013 at just 23-years-of-age.
"I was young, I was dumb and I was stubborn," Vaivai said. "My experiences in rugby league have been life changing for me, with all of the ups and downs.
"I have had three knee reconstructions and I didn't find rugby league fun anymore so I decided to go back to park football.
"IT'S BEEN A BLESSING IN DISGUISE BECAUSE I AM LOVING MY FOOTBALL AGAIN, I HAVE BEEN IN GOOD FORM AND HOPEFULLY I CAN CARRY THAT ON THROUGH THIS SEASON AND GET SELECTED FOR THE WORLD CUP."
With his grandmother, Malele, and mother, Mina, born in American Samoa, Brisbane-raised Vaivai is eligible to play for the Hawks as American Samoa is a US territory.
After explaining to USARL chairman Peter Illfeld that he wanted to honour his grandmother by playing for the Hawks, Vaivai made his Tests debut against Jamaica last July and starred in back-to-back wins over Canada.
"My grandmother passed before I was born but I am close to my mum and I knew it would mean a lot to my mum, as well as myself, for me to represent on behalf of my grandmother."
"Unfortunately I wasn't able to meet her but if I get the opportunity to play in the World Cup I know my grandmother will be watching over me and she will help me perform to the best of my ability.
"I STILL HAVE THAT AMBITION TO PLAY NRL BURNING INSIDE OF ME. THAT IS ANOTHER REASON I WANTED TO PLAY AND I ALSO WANT A WORLD CUP NEXT TO MY NAME. WHAT PLAYER WOULDN'T."
Despite being 27 and not having played at NRL level since becoming Phil Gould's first signing at Penrith in 2011, Vaivai hasn't given up on another chance to revive his career and believes the World Cup will provide an opportunity to showcase his talents to clubs.
"I am still hopeful of trying to get an NRL gig in the future," he said. "Playing NRL would be different this time because I know where I was when I was playing NRL and I know that I can be better, and I know what I have to do to do that."
A personal trainer at Aventus Gym in Warrawong, which boasts a giant mural of Johnson and Arnold Schwarzenegger, Vaivai trains at 4am each day before beginning his first session with clients.
"I think it is because of that fire burning inside of me to play NRL again that I have been real specific in my training," Vaivai said.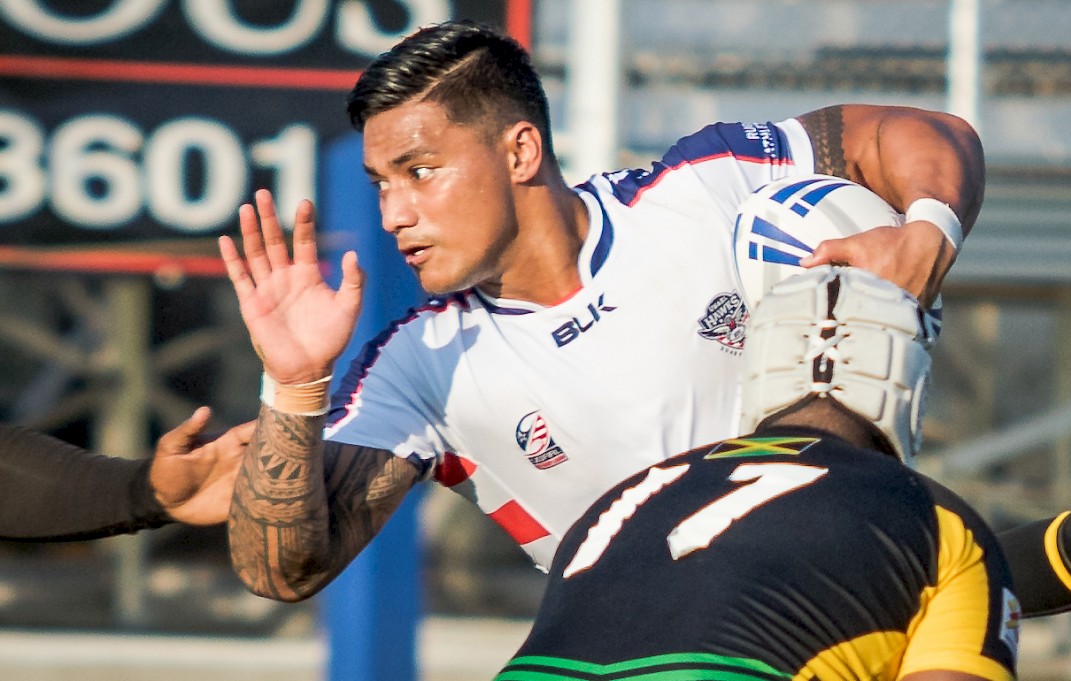 "I am not focussing just on the World Cup because there is a lot of work to be done before getting there. I have got to focus on my club football, getting my body right to play and making sure my preparation is right for my game every week."
Having been on the verge of quitting the game before linking up with Kimmorley last year, Vaivai now wants to continue playing for as long as he can and is aiming to represent the Hawks at the 2025 World Cup in North America.
"I think that will be big because I have been doing some work with high school kids in America who have signed on with universities to play American Football and I am hearing that they are starting to introduce rugby league-like tackling – hitting with your shoulder rather than going in head first," he said.
"I just feel that if we continue to support our game over there it could be big. I went over there last year and I was fortunate to meet so many people who just wanted to learn the game of rugby league.
"I was happy to work with them and I really feel that if we try to expand our game in America it could be big."
By Brad Walter | @BradWalterSport
Chief Correspondent, RLWC2017