The Challenge of a New Fight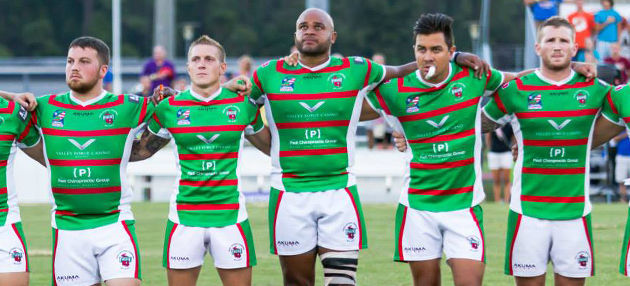 Julian Clarkstone
After the struggles for power in Rugby League in America from 2012, Wiggins decided to play in the USARL and was given an ultimatum to play for the AMNRL or miss out.
The decision to play for the Philadelphia Fight was a costly one and despite Philadelphia winning the 2013 National Championship, Wiggins did not participate in the USA Tomahawks (now Hawks) magical World Cup campaign.
With a lost opportunity to compete on the World Stage, Wiggins is keen to make up for lost time with the World Cup Qualifiers - Americas in sight.
"The last few years there was a lot of stuff going on when there was a struggle for power between the two different leagues. I knew I was talented enough so I didn't sweat it. But, for everything to be set right in the end, it's incredibly fulfilling," Wiggins exclaimed.
Often described as a passionate and patriotic man, the national anthem will be bittersweet moment having lost both his father and recently Kevin's mother-in-law.
"I'll be thinking about representing my country and my family. I'll be playing for my father who passed five years back and my mother in law who recently passed away due to cancer this year. There's just so much pride in this jersey right now," Wiggins said.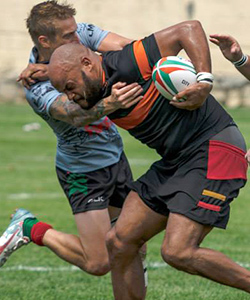 In 2015, the Delaware Black Foxes became the newest member of the USARL competition, joining the Mid-Atlantic division. Their inclusion can largely be attributed to Wiggins, who is the club's co-founder whilst also juggling the roles of captain and coach as well as playing positions all over the field to try and teach the new players. As expected, the club has a long way to go, only winning one match in 2015 against the Bucks County Sharks. Despite their record, Wiggins was very proud of the first season and it highly optimistic about the future.
Wiggins has been playing with or against most of his USARL Hawks teammates since he began playing in 2010. Even though he has only played 1 international match, Kevin will be one of the leaders in a team with 12 debutants. He knows the game is going to go up another level against Canada and he has some advice for his new teammates.
"When it comes to international matches the pace of the game is what will get you straight away. For the new players, you tell them it's just another game, so do everything you normally do to stay in your comfort zone. And play 100 miles an hour!" Wiggins added.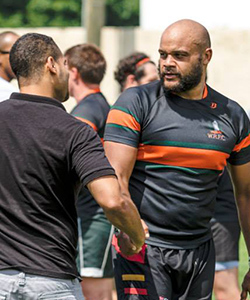 Kevin's story is an incredibly inspiring one. He has fallen in love with the game of Rugby League since leaving rugby union in 2010 and now has great ambitions for growing the sport, including getting it played in school. He also intends on starting a youth program in Wilmington with the support of parks and recreation and the city. Wiggins has a College Football background and thinks that many football players will be able to adapt very quickly to the sport, and he also thinks that the similarities in the skill sets can be a great opportunity for Rugby League in America.
"Rugby league and American football are so alike it's scary. It's a shame it doesn't have the same exposure as union but this sport will take off in America once it is mainstream," Wiggins said.
The USARL Hawks are set to play 2 matches against Canada beginning this week, followed by Rugby League World Cup Qualifiers later this year.
USA Hawks vs Canada Wolverines
Sunday 1pm, September 20
A.A.Garthwaite Stadium – Conshohocken (Philadelphia), PA.
$5 entry / Kids under 12 FREE
Enjoy food, drinks, prizes & giveaways! Happy hour specials begin at 12 noon.