Southern Conference Clubs Meet Saturday to Wrap up Regular Season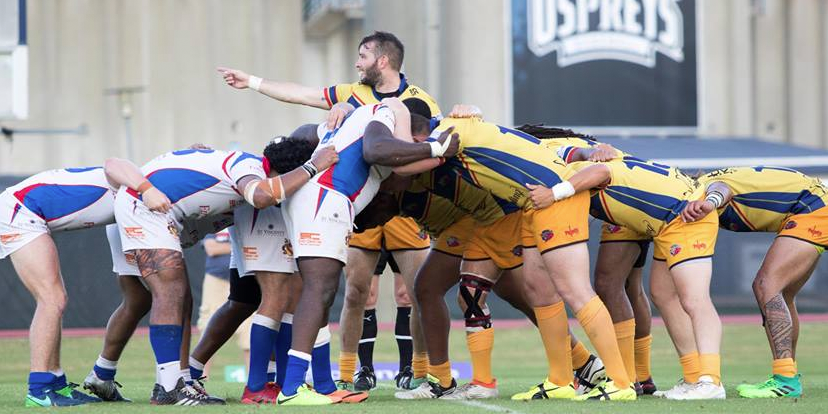 The four Southern Conference (SC) USA Rugby Season Clubs (USARL) will meet Saturday, 15 July, to wrap up their regular seasons.  
Season Standings through the First Five Matchups
The 2017 SC USARL Season's standings, through the first five matchups, go as follow:

Atlanta hosts Tampa
The Atlanta Rhinos will host the Tampa Mayhem Saturday at the Atlanta Silverbacks Stadium, 3200 Atlanta Silverbacks Way, Atlanta, GA.  The game is scheduled to start at 1 p.m.  Should the Rhinos win the game, they will finish the 2017 regular season undefeated.  Should the Mayhem defeat Atlanta, Tampa will finish 4-2-0, and will host the Jacksonville Axemen Saturday, 29 July, at Tampa Catholic High School – home field for the Mayhem.
Central Florida travels to Jacksonville
The Central Florida Warriors will travel to Jacksonville to take on the Axemen on the grounds of the University of North Florida (UNF) Soccer Fields, One UNF Dr., Jacksonville, FL.  Should the Warriors win the game, they will earn their first win of the season and will travel to either Tampa or Jacksonville for the first round of the playoffs on Saturday, 29 July.
Jacksonville Wins Tiebreaker over Tampa Should Both Clubs finish 3-3
If Jacksonville wins, the club will finish at 3-3-0.  Should the Rhinos defeat the Mayhem, Tampa will also finish at 3-3-0.  The clubs are 1-1-0 in the two matchups for the 2017 SC USARL Season.  However, the points-differential between the clubs breaks the tie in favor of the Axemen.  Tampa narrowly defeated Jacksonville 20-18 on 17 June.  In contrast, the Axemen routed the Mayhem 40-6 on 08 July.  Through the two games, Jacksonville scored 58 points compared to Tampa's 26.  Therefore, if both clubs finish 3-3, the Axemen will host the Mayhem on the UNF Soccer Fields in Jacksonville 29 July.