USA Hawks vs Jamaica National LIVE ONLINE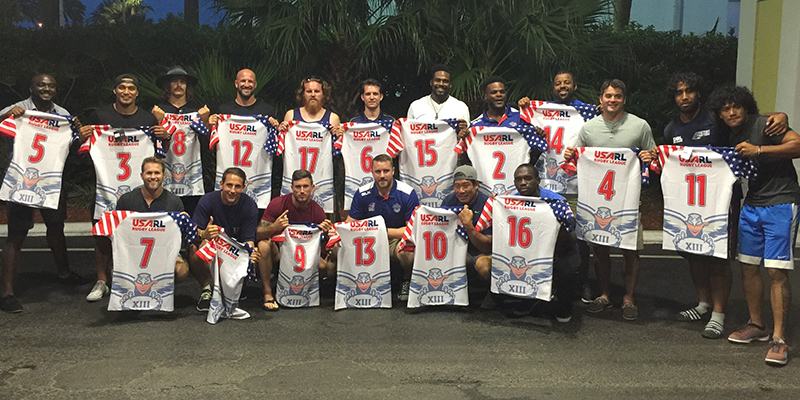 Today's game will be streamed ONLINE through Facebook thanks to I KNOW JAX. CLICK HERE FOR LIVE STREAMING. An HD video archive of USA vs Jamaica will be also available on youtube in the coming days following the game.
Game 1 of the Rugby League America's Championship USA vs JAMAICA. 
Saturday, July 22, 2017 from 5:30 PM - 8:30 PM.
Watch the USARL's best rugby league players play for their country at UNF Saturday July 22nd at UNF's Soccer Fields. Tickets start at $10 available at the gate and kids under 12 get in FREE. All active duty, retired, and reserve military members will be honored for their commitment to fighting for our country.  Anyone with a Military ID will be admitted for free.
UNF Rugby North Field 1 UNF drive Jacksonville, FL 32224
Updated USA Hawks team.
Gab Farley
Terrance Williams
Junior Vaivai
Taylor Alley
Jonathan St John
Dom DeFalco
Matt Walsh
Josh Rice
Kristian Freed
Andrew Kneisly
Fotukava Malu
David Ulch
Nick Newlan
Sean Hunt
Martwain Johnson
Bart Longchamp
Chris Frazier
Coach: Sean Rutgerson
Assistant Coach: Brent Richardson
Team Manager: Danny Hanson