Rhinos and Mayhem lead SOUTH Conference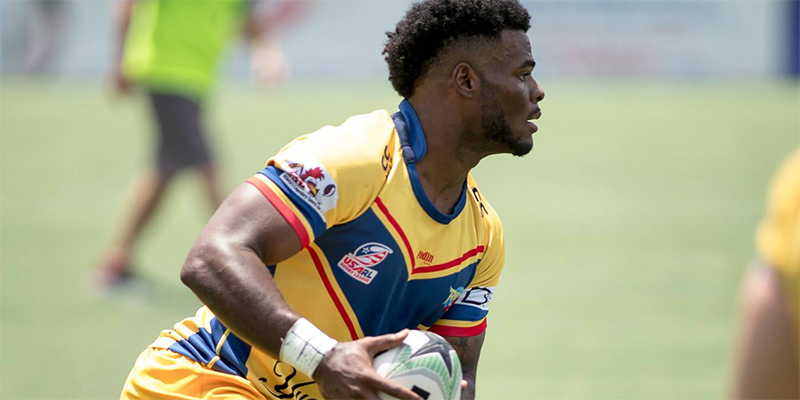 The Rhinos soundly defeated the Central Florida Warriors (0-3-0) 58-20. The Mayhem's matchup with the Jacksonville Axemen (1-2-0) was a much closer game, with Tampa coming from behind in the second half to win 20-18.
Rhinos Rout Warriors in Atlanta
The Atlanta Rhinos, playing on their home field at Silverback Stadium Saturday, dominated the game from the beginning, building a 12-0 lead over the Central Florida Warriors by the 20 minute mark of the first half.  By halftime, the Rhinos had secured a 34-0 lead over the Warriors.
Central Florida scored its first try at the beginning of the second half, but failed to convert, bringing the score to 34-4.  The teams then traded tries through the last 40 minutes of the game, but the Rhinos remained in control, finishing the contest with a 58-20 rout over the Warriors.
This Saturday, the Rhinos hit the road to take on the Jacksonville Axemen on the University of North Florida soccer fields.  Meanwhile, the Warriors will travel to Tampa Catholic High School's field for a meetup with the Mayhem.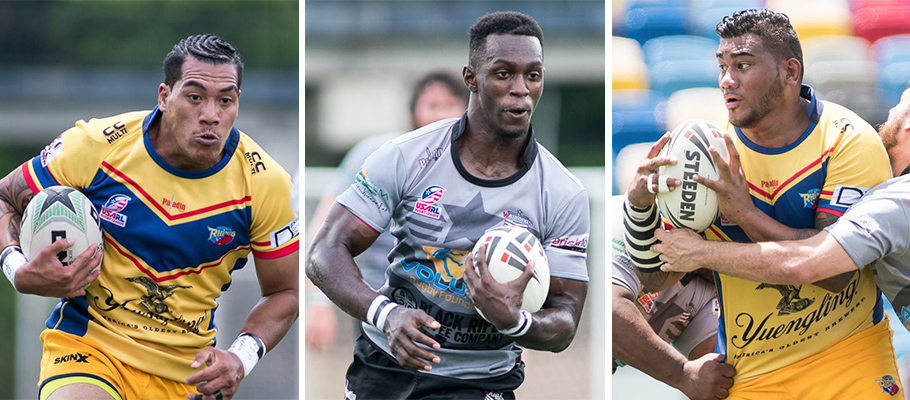 Mayhem Come from Behind with Win over Axemen
The Tampa Mayhem traveled to the University of North Florida's (UNF) Soccer Fields in Jacksonville to wage war with the Axemen Saturday evening.  Jacksonville had never lost a home game in the nine seasons since the club's first USARL season in 2008, meaning the Mayhem made history with its come from behind win over the Axemen.
Jacksonville scored the game's first two tries and conversions, taking a 6-0 lead at the 13 minute mark (before the first water break), and a 12-0 lead 27 minutes (after the water break) into the game.  Through the remainder of the first half, the Axemen kept the Mayhem off of the scoreboard, but Tampa tightened up, also keeping Jacksonville out of the try zone for the rest of the first half.  Going into halftime, the Axemen held onto a 12-0 lead over the Mayhem.
However, the momentum swayed toward the Mayhem after halftime.  Tampa scored its first try and conversion 13 minutes into the second half narrowing the Axemen's lead to six.  Four minutes later, Tampa scored again, but missed the conversion.  This cut Jacksonville's lead to two points.  
Just after the second half water break, Tampa tacked on another try to take the lead.  However, the Mayhem missed its conversion, giving Tampa a tenuous two point lead going into the last 20 minutes of the matchup.  With just four minutes left in the game, Tampa scored a converted try, taking a 20-12 lead over Jacksonville.  The Axemen scored and converted right as the game ended.  Nevertheless, the Tampa Mayhem had come from behind, winning its contest against the Jacksonville Axemen 20-18.
Photos Courtesy: Edge Sports Photography