Atlanta Rhinos win USA National Championship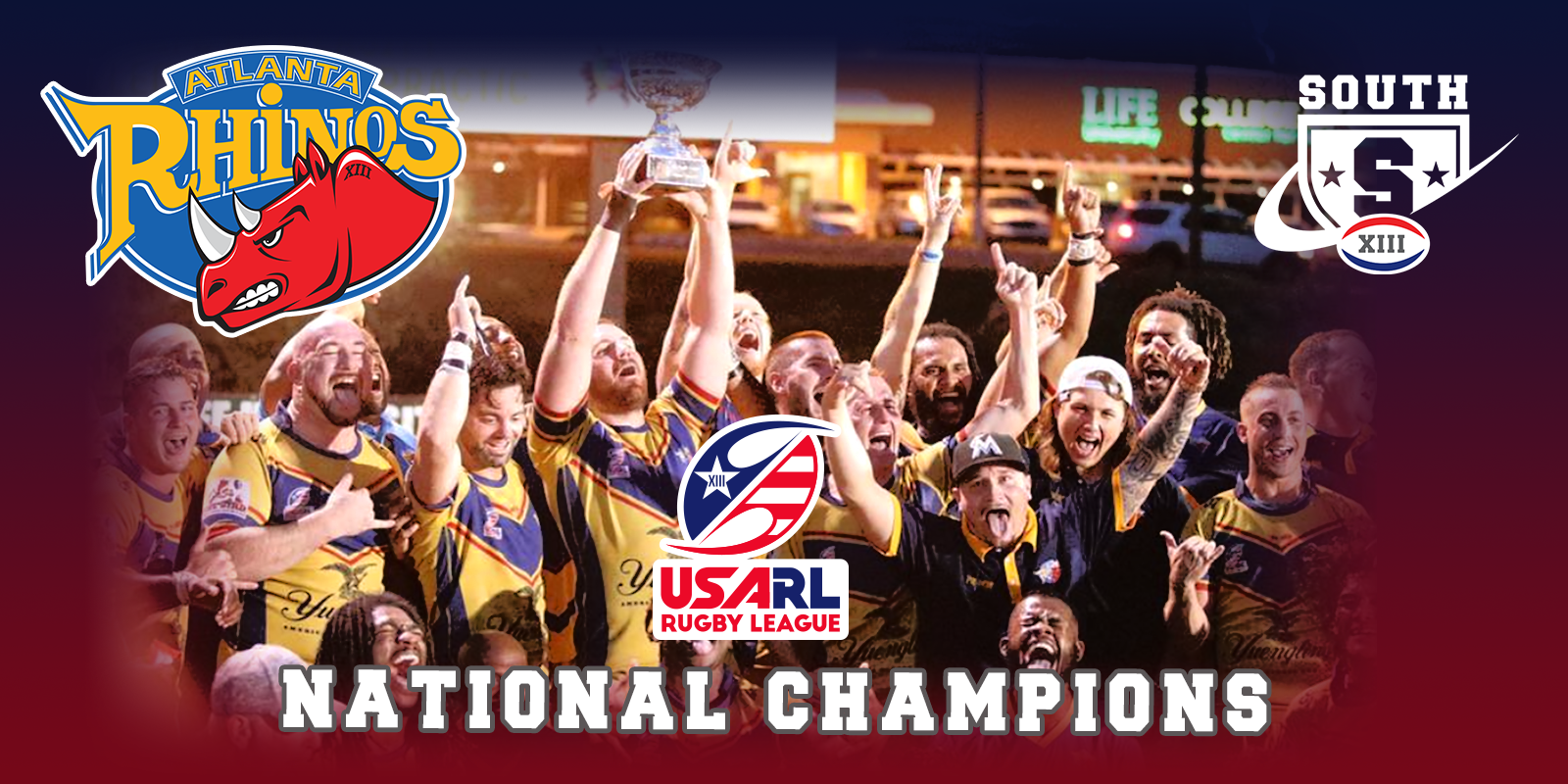 It what was an enthralling encounter in front of packed crowd at Life University Atlanta, the Rhinos came from behind to beat the New York Knights 32-18 and in doing so become the 2017 USARL National Champions.
Atlanta Rhinos captain Nick Newlin spoke winning his first ever National Title with the USARL. "This was the toughest game of club rugby league I've ever played. This is all we wanted, we've been here for four years and this is what we've been playing for."
Atlanta started slowly and quickly found themselves down by a try within the opening minutes of the match. Alex Foster opened the scoring for New York early in the piece when he finished off a movement to give the visitors a 6-0 lead.
Atlanta rebounded from their early setback to play their way back into the game and made it 6-4 when Nick Barthel scored out wide, the first of a pair of tries he'd post on the day. Max Pierce and Terrance Williams, followed with two more tries for the Rhinos in the second quarter to give them a 10-point cushion and a 16-6 lead at the main break despite being a player sin-binned (10 min) for back chatting the referee.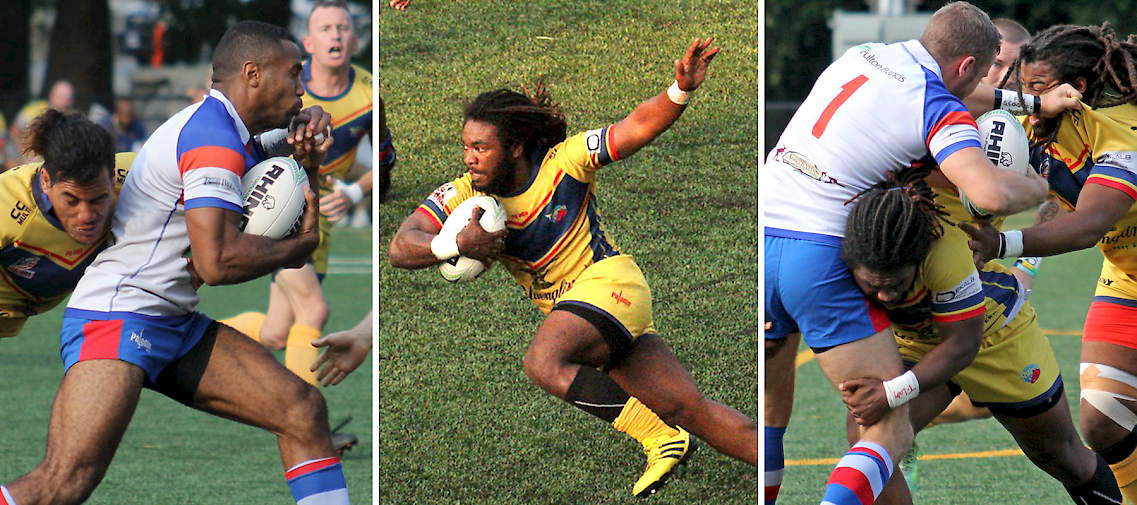 The Knights got one back early in the second stanza to trail 16-12 and looked to capitalize when Atlanta were reduced to 12 men with Atlanta's Tomu Osborne being Red Carded and marched from the field. Instead the Rhinos turned up the heat on what was already a very hot day in the Peachtree State and ran in two more converted tries by Barthel and Williams to build a commanding 28-12 lead.
Again New York replied with an unconverted four-pointer of their own, but by that stage the gap was just too big to peg back and a final try by each side brought the scoring to a close.
It was the final game of rugby league for Rhinos' forward Salesi Tongamoa, who had announced prior to the match that he would retire.
Coach Jordon Smedley spoke about the Rhinos win, "It was a high quality game as you would expect in a national championship. I couldn't be prouder of the group. Our attitude and commitment to each other, especially defensively was outstanding. To win a national championship having to play with 12 men for the best part of 40 mins just typifies just how resilient we are. It was an historic moment for our great club. To win a national championship in only our fourth season is just surreal."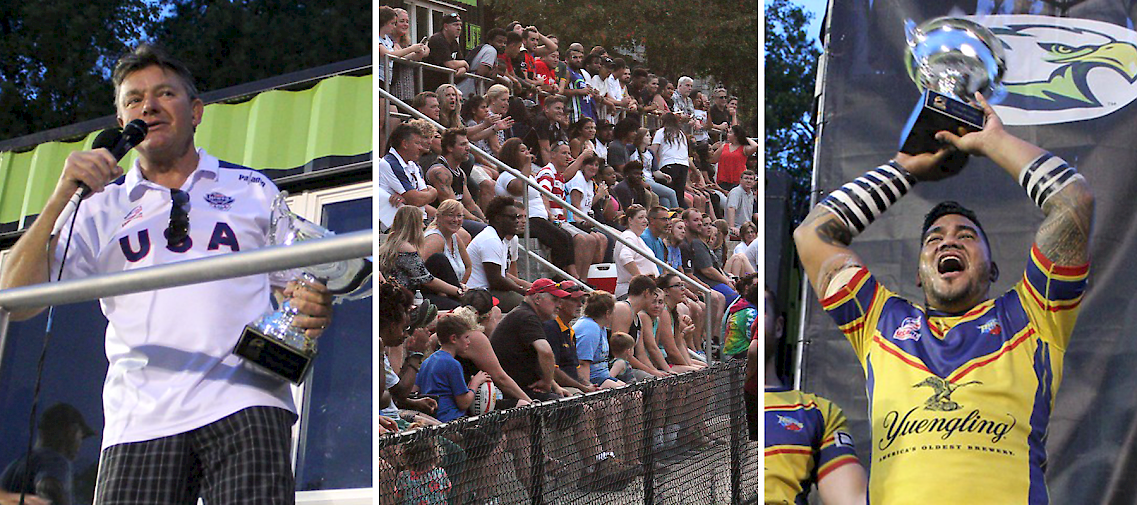 USARL National Championship | Atlanta Rhinos 32 vs New York Knights 18
Venue: Life University: 1269 Barclay Cir, Marietta, GA 30060: 26th August 2017
Atlanta Rhinos – 32 (Terrance Williams x 3, Nick Barthel x 2, Max Pierce tries; Joe Cowley 4 goals) defeated New York Knights – 18 (Alex Foster, Neil Thorman, Curtis Cunz; Jovanny Perez 3 goals)
Atlanta's Hiko Malu was named MVP